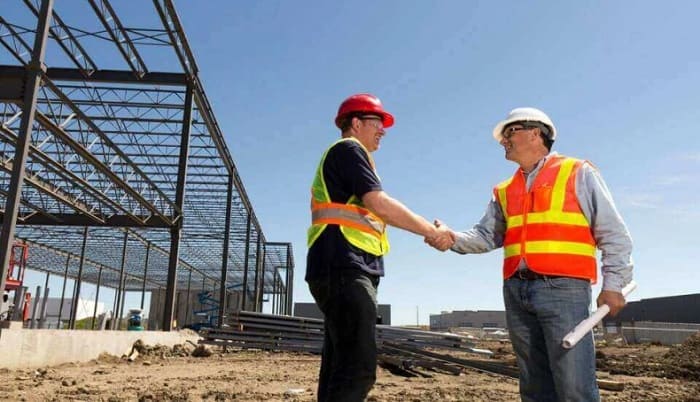 Running a subcontracting business can be a financially attractive proposition. However, too many entrants into the field ignore the basic building blocks of long-term success. It takes determination, honesty, and a heavy dose of hard work to build a profitable subbing business, no matter the specialty. In the transportation niche, owning and operating a vehicle fleet means taking the time to choose particular makes and models very carefully.
For all subs, it's essential to log early experience on small jobs in order to build up the company's overall experience and credentials. From day one, every subcontractor should be amassing a list of professional references. Finally, two other areas that can lead to a sustainable, profitable subcontractor business are vetting new hires and specializing in one or two types of work. As more general contractors bid out the majority of core tasks on major projects, it makes good sense for subs to follow a designated path for getting more work and building up their skills.
Choose Fleet Vehicles Carefully
If your business entails delivery and the use of fleet vehicles, it's of paramount importance to select the best trucks for the job at hand. However, diligent owners can find themselves spending untold hours doing enough research to get the job done. Every fleet's overall profit and production potential is a function of truck performance. What's the best way to choose the right trucks at the right price point? Whoever is the person in your firm who does the buying should review a comprehensive guide about the specific steps to take before buying any vehicles to use in a subcontracting business.
Assemble a List of References and Specialize
In the building industry, a good reputation is worth its weight in gold. As soon as you complete that first job, begin collecting references from employers, other subs, and vendors. It's best to have as many names and contacts on your list as possible because generals who consider hiring you like to contact several references and check you out thoroughly. Remember to keep lists up to date with recent phone numbers, website addresses, and emails.
Vet Employees Thoroughly
What's true for nearly every large and small company is a general rule of success for subs too. It's imperative to scrutinize new hires before bringing them onboard, no matter how great they look on paper. Remember, anyone can throw together a glowing resume and tale a good game during a live interview. But, as a subcontracting company owner, you need to verify all relevant claims, including past experience, education, and references. Even a single bad apple can ruin your company's chances of scoring major jobs with large, well-known general contractors.
All it takes not understanding the value of health and safety leading to a single on-site accident, theft, or no-show to tarnish your firm's otherwise positive reputation. If you don't have the expertise in-house to vet new hires, outsource the job to a freelance HR agency that specializes in checking applicants' backgrounds. Only after you're certain that everything in someone's resume is true and their background check comes back clean should you add them to the work team.