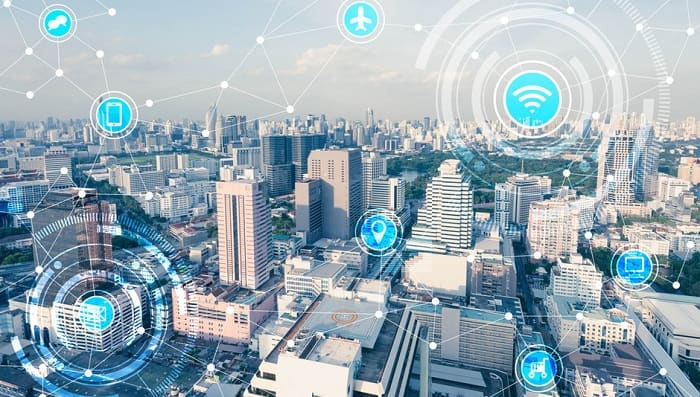 Vueron Technology, a company specializing in LiDAR autonomous driving solutions, announced that it will actively participate in global smart city infrastructure projects.
With its cutting-edge VueOne automotive LiDAR solution and VueTwo smart infrastructure and Intelligent Transport Systems (ITS) LiDAR solution, Vueron aims to penetrate the ITS and smart infrastructure markets worldwide.
"With our technological excellence in LiDAR perception solution, we have entered the overseas smart city & ITS markets using the best applicable solution, VueTwo," said Joseph Kim, CEO of Vueron. "We have successfully completed proof of concept on building infrastructure for queuing in densely populated areas such as domestic and overseas airports, taxi stands, and shopping malls. With a high performing outcome, we're having further discussions on not only the installation of additional locations but starting the actual business."
"As part of the smart city construction project overseas, we have successfully completed the pilot project for smart poles as well. In terms of ITS, we are working with several government-owned corporations to identify traffic volume, detect unexpected situations, and optimize signals on major highways in Seoul with LiDAR", he added.
Vueron is working on various congestion-related projects both within and outside of Korea, such as people-counting solutions, parking control, military surveillance, and industrial safety. Moreover, the company has successfully conducted a proof of concept in cold-chain delivery using eco-friendly self-driving trucks, which was showcased at CES 2023.
Joseph Kim emphasized that the VueTwo perception solution is well-positioned to target the smart city area, which drives the growth of the LiDAR market. Vueron aims to become a global company that sets standards for LiDAR application solutions through advancements in smart city and autonomous driving solutions.
Meanwhile, founded in 2019, Vueron Technology has successfully closed their pre-A round with a $10 million investment after attracting seed investment from Naver D2SF in the early days of its foundation.