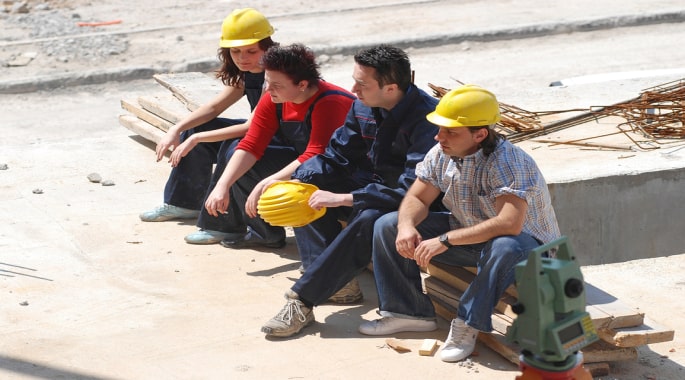 World Construction Today – The hot labour market in the US construction sector is starting to cool without cratering, according to data on the construction industry's unemployment rate, which increased to 3.9% in August from a nearly record low of 3.5% in July.
The employment in non-residential construction increased by a net 4,300 positions, according to Associated Builders and Contractors' analysis of data from the Bureau of Labor Statistics. While non-residential building generated 700 jobs, non-residential speciality trades added 5,600. Employment in heavy and civil engineering decreased by 2,000 positions.
According to Anirban Basu, ABC's top economist, the labour force participation rate, which measures the number of people who are employed or looking for work, increased significantly from 62.1% to 62.4% after decreasing for several months. With wages climbing 5.2% overall over the past year and 5.3% in the construction sector, it is clear that the Great Resignation's migration of workers has been reversed by a confluence of inflation and growing pay rates.
In the entire economy, the unemployment rate increased by two-tenths of a percentage point in August, reaching 3.7%. Wall Street applauded the news because it showed that regulators may not need to hike interest rates any more than they have already anticipated. The Federal Reserve has been closely observing each subsequent economic report for hints about the direction the economy is taking.
Basu stated that this job data is positive news for contractors. The labour market has loosened a little, as seen by the increase in the overall rate of unemployment from 3.5% to 3.7% and the growth in the jobless rate for construction workers from 3.5% to 3.9%.
Although construction wage growth is still historically high, it only increased by 5 cents—less than a tenth of 1% from July to August, reaching an average of $34.82 per hour. Additionally, it might be a foreshadowing of things to come for contractors, who have been hit doubly hard by increased labour and material expenses.
Additionally, there was evidence of a slowdown in compensation increases, which was a comfort to contractors who had grown increasingly apprehensive about their profit margins, according to Basu. While the Federal Reserve's current policy of raising interest rates will not change as a result, the process of labour market normalisation appears to be under way.
However, one month's worth of news does not necessarily suggest that the labour problems in the construction industry are resolved. The success of federal infrastructure projects is in danger, according to a warning from the Associated General Contractors of America.