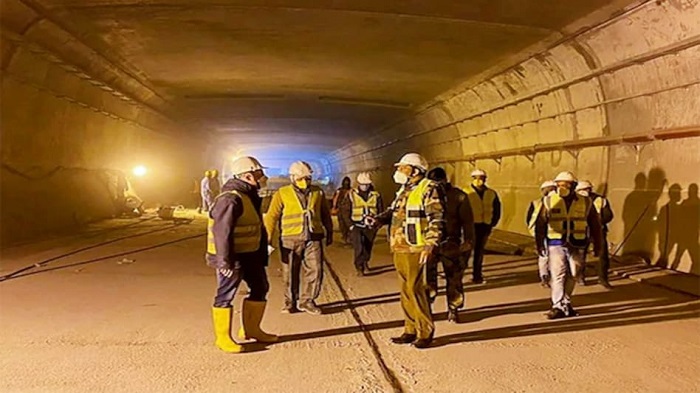 World Construction Today-The construction of the longest highway tunnel in the UK is being actively pushed by Adur and Worthing Council in order to reduce traffic on the A27. The plan was previously discussed by the council's joint strategy subcommittee on September 6th, and it has since been recommended for approval.
After including suggestions for the £2 billion, 4-to-5-kilometer challenge in its proposed Strategic Funding Plan for the South East, Delivery for the South East (TfSE) has gained insider access. With a length of 3.2 km, the Queensway Tunnel in the North West is now the longest highway tunnel in the United Kingdom. It runs beneath the River Mersey.
Beccy Cooper, the mayor of Worthing Borough Council, stated that they all know something extremely brave must be done to promote sustainable delivery and reduce carbon emissions. Proposals like the tunnel and removing the extended crossing will require much more thought through and consultation with the local communities, and may really come to nothing since genuinely considerable expenditure will be necessary. However, they warmly welcome any back and forth process that aims to work with Worthing to make it more accessible and appropriate.
According to current projections, the primary infrastructure project would be completed between 2045 and 2050 if it were to move forward. As per the TfSE's plan, visitors divert clear of the A27 to alternate approaches, which can be far less suited to high volumes once traffic on the A27 becomes congested.
The wiring of the frame makes it impossible to do nothing in the busy south.
A council study presented to the joint strategic subcommittee highlights issues with traffic levels on local roads, stating that the effect of congestion in Worthing remains a severe problem that has a hostile effect on the native high quality of life and is of regional relevance.
The national highway funding system has been designated as the default source of investment as part of the funding strategy. TfSE's Strategic Funding Plan for the South East aims to address one of the most important current delivery problems while also reducing the region's carbon impact.
The general consensus is that it will cost £48 billion to complete all projects by 2050.
Other projects supported by TfSE include a £3.2 billion Elizabeth line extension to Ebbsfleet and on to Gravesend, as well as a proposal for a £4 billion subterranean route to connect Southampton and Portsmouth.