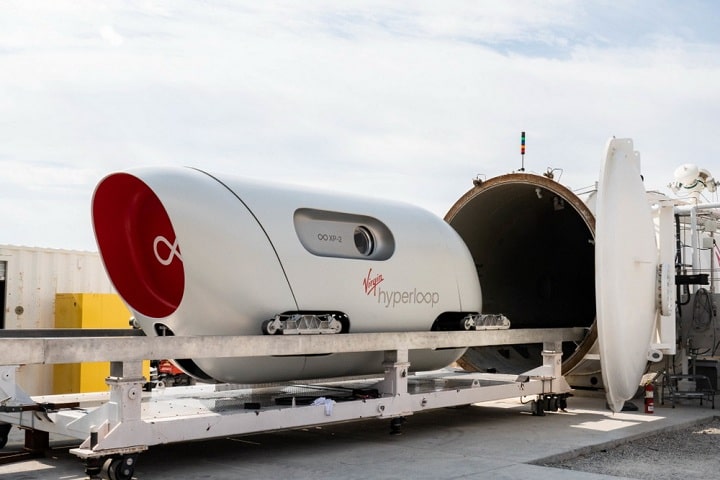 Vacuum passenger trains that accelerate above 1,000 km/h. Virgin Hyperloop assured that it will put this line into practice. But not so long ago the company officially announced that it abandoned the idea of passenger transportation. Financial Times reported that Virgin Hyperloop had switched entirely to haulage. It's interesting that another developer of alternative transport had just implemented the passenger segment and announced the beginning of work on commercial projects. We're talking about Unitsky String Technologies Inc.
Expectation and reality
Virgin Hyperloop announced that it will build passenger capsules that can travel in very low-pressure tubes at speeds of over 1,000 km/h. For several years, many media have raved about the idea, discussing the possible timing and cost of its implementation. However, there were also those who doubted the sustainability of this project.
Publication of the first version of the Hyperloop concept sparked many discussions among scientists and engineers. Some thought the project would not be viable, even if it managed to get regulatory approval. Others argued that the system is very expensive: it would cost billions of dollars, which not every investor would be ready to allocate. Some others believed that the energy consumption calculations would be much higher than the developer had specified. Safety for passengers was also questioned because of the risk of depressurization. If the traveling capsule loses its airtightness, all passengers would die instantly.
Only successful implementation of the project could bring the critics down. The company intended to launch the first commercial lines by 2020 and then postponed their introduction until 2021. However, even these plans were not destined to come true: Virgin Hyperloop decided to refocus from passenger transportation to haulage, while cutting almost half of its employees (111 people). The management explained this decision by "global problems in the supply chain and all the changes due to Covid-19".
Or maybe it's the fact that haulage is also the path of least resistance? Of course, the safety requirements for this segment are lower, because the carrier does not have to be responsible for passenger safety.
Unitsky String Technologies Inc. had the better of Virgin Hyperloop
By the way, the international company Unitsky String Technologies Inc. (UST Inc.), which is also developing alternative transport, received a certificate of conformity to safety requirements from the international organization TUV SW last year. And shortly thereafter, it announced the start of work on commercial projects. As you can see, the Covid-19 did not become an obstacle to this, although it must have seriously complicated the company's activities. In the difficult conditions caused by the pandemic, Unitsky String Technologies Inc. didn't abandon its plans.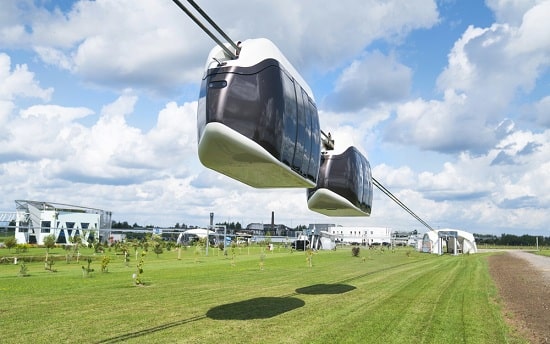 What does UST Inc. offer in passenger transportation? The company develops, manufactures and tests overpass transportation and infrastructure complexes. Controlled by artificial intelligence, steel-wheeled electric cars (uPods) travel along a string rail overpass above the ground. Such vehicles can accelerate to 150 km/h and carry up to 50,000 passengers per hour. The travel intervals are adapted to passenger traffic thanks to intelligent control systems.
Self-driving vehicles travel on the second level, which eliminates traffic jams, accidents, collisions with pedestrians and animals. There are no intersections, oncoming traffic lanes and crosswalks on such routes. The track structure can be deployed next to houses: practically silent transport will not disturb their residents. By the way, the string rail overpass is universal. It can be used for handling both passenger and cargo traffic.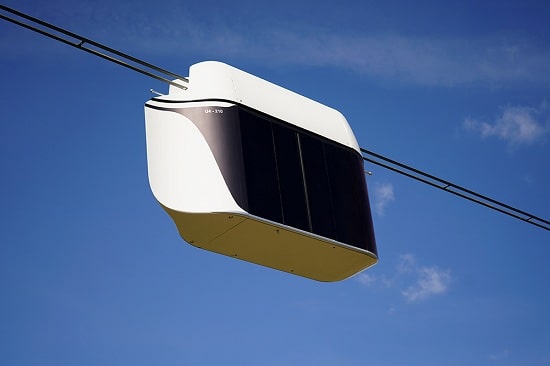 The uST Transport & Infrastructure Complexes can be used for a variety of applications. For example, for high-speed and affordable communication between a megacity and the suburbs or an airport, as well as to connect parts of a city separated by a water barrier. However, the uST transport is especially efficient across hostile terrain. The construction of a string rail overpass in such areas will cost much less than that of a railroad or highway.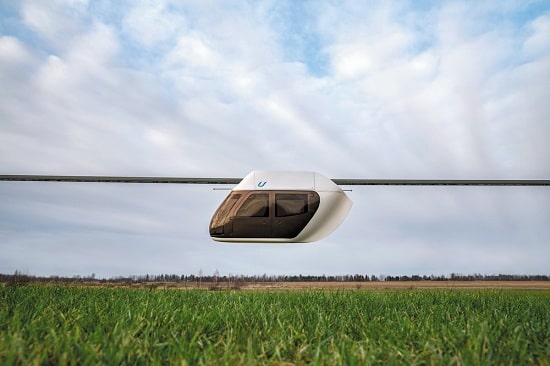 Based on the way Unitsky String Technologies Inc. is implementing the passenger segment, it seems that the company's transport and infrastructure complexes can be said to be a more viable solution than, perhaps, the overrated project from Virgin Hyperloop.