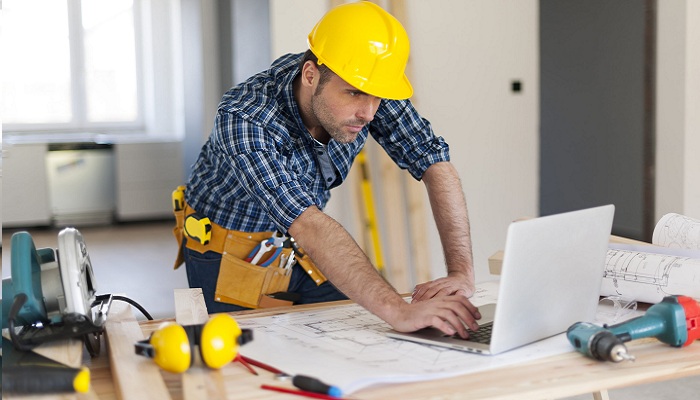 Construction is an inherently risky business. Each construction project is different and comes with its own sets of challenges and risks. So before starting a construction project, it is advisable to identify and manage the project risks and plan accordingly.
A risk may turn into an accident or a mishap, thereby delaying the project. Thus, construction risk management is a must-have for any construction company. With an effective risk management plan, it is easier for you to control the potential risks and decide how to deal with them.
With rising construction costs, emerging industry trends, complex projects, and growing safety concerns, a risk management plan has become an essential component of any construction project. Undergoing certified courses is an effective way to upgrade your knowledge and mitigate risks better. Here are the top certificates for the construction industry: https://gobridgit.com/blog/top-risk-management-certifications-for-construction/.
Various risks associated with construction
Some of the main risks that may come up in front of a project manager while heading a construction project are as follows:
Financial risk
The key factors that may impact the financial flow of your project like exchange rates, market demand, improper estimation and inflation. Other common factors are payment delays, unmanaged cost flow and competition with other companies.
Environmental risk
The environmental risks include bad weather conditions, pollution and safety norms, natural disasters, etc.
Socio-political risks
It involves amendments in the governmental laws and regulations, law & order, increases in tax, bribery, etc.
Construction-related risk
Construction-related issues may include labour disputes, unexpected design changes, labour productivity, machinery failure, and poor quality work due to time constraints.
Legal risk
It includes all the potential disputes that may arise with the clients and investors.
Steps you need to follow for effective risk management in construction
To effectively manage the various types of risks, you have to develop a risk management plan. The entire process can be divided into four steps.
1. Identify the type of risk
As you are aware of the most common types of construction project risks, now it is time to identify the ones relevant to your construction project. Risk identification has to be done in the initial stage of the project so that you get enough time to formulate solutions.
You may follow these techniques to identify the risk:
Brainstorming
Gather all the important members associated with the project and discuss the various factors of the project comprehensively. A facilitator will note down all the ideas and differentiate between the useful and unnecessary ones. Brainstorming can lead to practical and unanimous solutions.
The Delphi technique
You can create a questionnaire and then randomly select a group of experts to answer the questions. The Delphi technique aims to find one mutual answer or solution after consecutive rounds.
Checklist
You may also prepare a predefined checklist that contains all the risks that could pose a threat to your construction project.
2. Risk management and analysis
Now that you have shortlisted and identified all the risks, the next step is to evaluate them based on quantitative and qualitative methods.
The qualitative method
This method is mostly used by small and medium-scale construction projects. You can list the risks and then prioritize and deprioritize them based on the opinions of expert professionals.
You may rate the various risks as high, medium, and low, depending on your company's opinions and risk tolerance level. The qualitative method is often used when there is less or no data available and when there is a time constraint attached to the project.
The quantitative method
This method is used to analyze the effects of the various risks and is used mostly for large-scale construction projects. Some of the quantitative analysis methods include decision tree analysis, probability distribution, sensitivity analysis, fault tree analysis, and many more.
3. Determine your response strategy
As you are done prioritizing the risks, it is time to select a response strategy for each of these hazards. Risk response strategies fall into the following categories:
Risk avoidance
If you are not confident to handle a big risk or do not have the right risk plan in place, the best option would be to steer clear of the parts of the project that may add new and unpredictable risks. You may also consider changing the scope of your project to avoid any risk.
For example, you may consider avoiding building high rises in earthquake-prone zones.
Risk transfer
Risk transfer may sound costly, but it will eventually be less expensive than taking a risk.
For example, you may consider insurance for your company or agree with the supplier or subcontractor to take up the responsibility.
Risk mitigation
Reducing the impact of the risks which are non-transferable and unavoidable is known as risk mitigation or risk reduction. You can train the on-site workers and provide the best quality safety equipment to lessen the chances of an accident or mishap.
Risk acceptance
Every project will bear some inherent risk. So, there are times when you have to accept a few risks to complete the project successfully. However, you also need to analyze their impact on your project.
For example, you may accept the delays caused by severe weather conditions but devise a plan to manage the project better by working a solution around the problem.
4. Risk monitoring and control
Risk response monitoring and control are important to control the implementation of a risk identification plan. Additionally, you also need to monitor the trigger conditions for any contingencies in the plan. Also, while developing the risk management plan, you need to keep a second plan handy if the first one fails.
5. Getting a certificate
There are various certifications available related to the construction industry that will help you understand the risks associated with the industry and find practical solutions. Some of the certificates are:
Construction Risk and Insurance Specialist (CRIS)
Certificate in Risk Management
Construction Project Risk Management
Transportation Risk and Insurance Professional (TRIP)
Chartered Enterprise Risk Analyst® (CERA)
These certifications can help you mitigate crucial construction risks.
Conclusion
By now, we hope that you have understood the necessity and importance of a risk management plan for your construction project. By selecting the correct strategies and using the right resources in your risk management plan, your construction project will not only be protected against any potential disasters, but you will also get the opportunity to take advantage of new business opportunities.