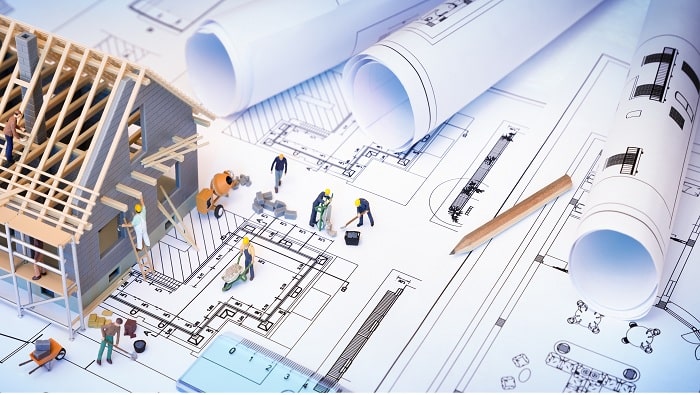 For many people, homeownership is the ultimate dream. Building your home can be a long process. You have to get a building permit to start the process, and fervently hope that the weather cooperates with you. You also want the contractor to build it exactly how you imagine it within the timeline that was agreed upon. However, there are many uncertainties around the construction process that can cause a delay in your home building process and make your dream of owning a new home take longer.
While home building delays can be stressful to anyone, you should note that this isn't a new scenario on the market, they can certainly happen to anyone. If you've purchased a home in the past, you might have fallen victim to these delays.
If you're buying a home right now and want to learn how to manage these delays, here are some viable suggestions that you may follow:
Work With A Reliable Builder
First, choose a reliable builder within your location, such as Jab Construction home building, who has extensive experience bringing projects from start to finish on time. It's advisable to always ask about their track record in avoiding delays and other issues. If they have an established reputation for finishing on time, this is a good sign that things will go smoothly for you too. However, if their website includes testimonials of clients who were frustrated by delayed timelines and long waits for completion, this is a sign that it might be difficult for them to keep your project on track.
If you've eventually found a reliable builder, make sure to clearly discuss with them the building plan you want, the timeline you possibly want it to be finished, and how much flexibility you can allow in that timeline. This will help prevent surprises later on when they try to schedule subcontractors or purchase materials. If the builders have been trusted partners in the past and meet deadlines, they will likely continue to do so in the future.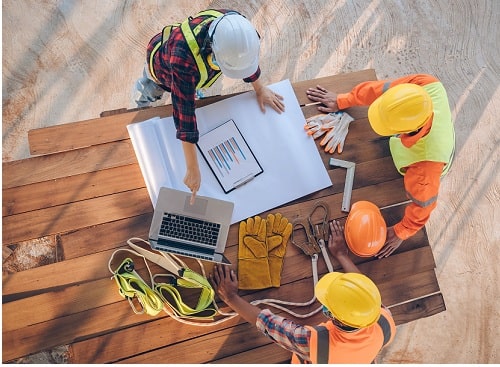 Plan The Project In Complete Detail.
When a home is being built, countless decisions need to be made along the way. And when those decisions have to be made quickly, it can lead to mistakes and slow things down. That's why it's important to plan out every detail of your new home before construction even begins. For example:
Which appliances will you choose?
What kind of countertops will you use?
What are your electrical needs?
What type of flooring do you want?
The more details you work out in advance, the better off your project will be. This will help prevent delays and avoid additional costs due to changes in materials and design.
Plan Your Finances Early
If you're ready to commit to building your home, you probably have some idea of the total building cost. But did you know that many expenses are involved in the home-building process that isn't part of the actual construction? Planning early can help account for these costs and avoid surprises. Many people spend 10-20% on these extra fees and expenses. Here are some of the most common things other than the construction that you'll have to pay for:
Permits: Homeowners often don't realize they need to apply for building permits in advance or need one. It's best to find out if you need a permit before construction begins so that it won't delay the process.
Inspections: While inspectors check your home for safety and code compliance throughout the building process, there are also fees. The earlier you plan for these inspections, the less likely a delay will occur.
To ensure that you don't fall short of finances during the construction process, you can set aside extra savings that may act as an emergency fund if the need arises. Moreover, avoid overspending early in the process as this could affect your expenses. Keep your budget on track to avoid delays just because of sudden budget constraints.
Discuss Changes Openly
When you're building a home, problems are bound to crop up from time to time that cause delays in the projected construction schedule. To help alleviate stress and prevent misunderstandings, it's important to discuss any changes openly with your home builder to stay on top of the issues and keep the project running smoothly.
Communication is key when it comes to managing delays. It's best to stay involved in the building process and observe your progress. This will help you keep better track of things, giving you more control over the project.
In some cases, a delay may be beyond your control—like if there is a sudden change in the weather that makes it impossible for workers to continue their jobs. If such happens, communicating with the contractor will help develop solutions to set up work to meet expected deadlines.
Be Flexible And Find Solutions
In constructing anything, many factors could cause a delay. The weather might not be cooperating on some days, and the materials you ordered might be out of stock or have delayed delivery problems. These types of issues are often beyond anyone's control. If you find yourself facing a delay, look for ways to make the most of it.
For example, if your roofing materials aren't available yet, you may need to wait for them before moving forward with your siding installation—which means that now is the perfect time to pick out the tile for your bathroom or choose the colour of paint for your walls. It would be a great idea to divert your attention first to areas that can be done while still finding a solution to the cause of the delay. By doing another task, you still become productive, thus preventing wastage of time.
If something goes wrong, don't spend time figuring out who's at fault. Instead, focus on finding solutions that will get things back on track as soon as possible.
Conclusion
When it comes to home building, delays are the variables that can throw a wrench into your perfect plans. You should expect them and plan for them when necessary. Fortunately, with proper preparation and the right building contractor in your corner, you can minimize these unforeseen hiccups and turn an unwanted delay into an opportunity to improve your plans. In the end, more time equals better quality and affordable building costs.