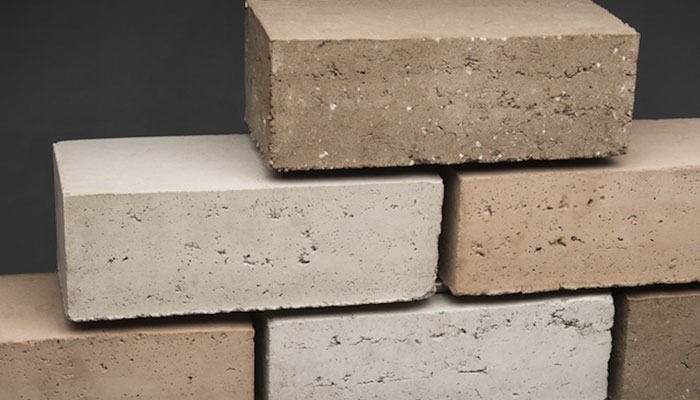 World Construction Today – For a new mixed-use development in the United Kingdom, VolkerFitzpatrick and architect Bennetts Associates are using bricks created from subsoil that has been mined as a way to recycle construction materials into a sustainable alternative.
The Camden Apex is the first of five mixed-use, multi-story buildings that will make up the King's Cross neighbourhood of London's "Tribeca" development. VolkerFitzpatrick is collaborating with the traditional brickmaker HG Matthews as part of a circular economy strategy, using subsoil removed from the property along with sand and straw to manufacture unfired bricks.
The bricks, which are also referred to as earth blocks, are inspected for hardness, compliance with British regulations, and durability before being carried back to the site to be used to form the basement perimeter walls of the new building. Unlike conventional blockwork, which has minimal recycling possibilities, earth blocks can be disassembled and reused or, at the end of their useful lives, returned to the environment.
VolkerFitzpatrick claims that employing natural materials helps to clean the air by capturing airborne contaminants and regulating the building's indoor humidity and temperature levels. They are really delighted to be a part of a project that is so sustainable, said senior project manager at The Apex, Rakesh Chavda.
The earth blocks will experience a special lifecycle that allows them to end up right where they began, and they hope this method can be used to achieve significant breakthroughs in the future. According to VolkerFitzpatrick, who is representing project developer Reef Group, the seven-story-tall Apex building would be the first significant building in the nation to use subsoil as a building material.
The goal is to establish a groundbreaking example for the use of earth blocks in the construction sector. Over 90m³ of dirt will be covered by nearly 14,000 earth blocks in total, according to the firm. The Tribeca development will include about 90,000 sq. m. (1 million sq. ft.) of workspace, cutting-edge labs, and residential units. It is located on the banks of Regent's Canal, which is home to numerous biotech and medical research organisations.
The Reflector, Platform, Connector, and Assembly– the remaining structures in the plan, are estimated to be finished by 2026. VolkerFitzpatrick anticipates completing work on the Apex building in 2023.