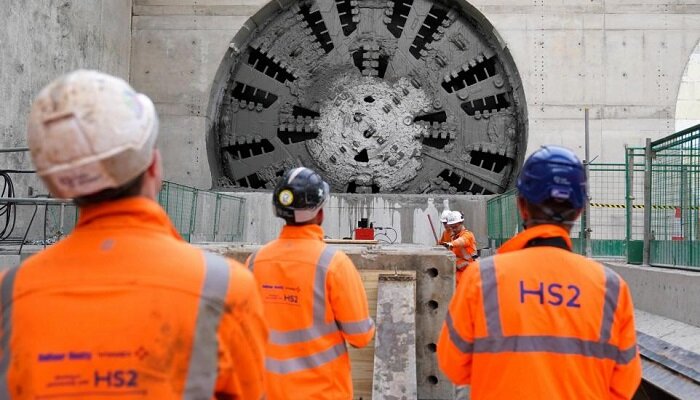 The construction sector in the UK has gone on to record surprise growth in February 2023, as the firms got a boost since the recession expectations eased out. New numbers showed that activity in the construction sector saw a surge with a strong rate for nine months straight.
The index from S&P Global as well as CIPS construction purchasing managers recorded 54.6 last month, a rise from 48.4 in January. It is well to note that any score below 50 is considered a dip; on the other hand, anything above that is seen as progress.
The entire occurrence was sharply beyond the analysts' anticipations, despite a consensus among economists that is compiled by Pantheon Macroeconomics, which still predicted a decline in the monthly numbers.
The economics director at S&P Global Marketing Intelligence, Tim Moore, opined that the UK construction business activity returned to progress during the month of February because the commercial work rebound as well as civil engineering output helped to compensate for the weakness in the housing market.
Some companies noted that declining recession fears and an enhancing worldwide economic perspective had pumped up client confidence as far as the commercial sector is concerned. The report put forth that work on pivotal infrastructure projects such as HS2 contributed to improving the activity pertaining to civil engineering for the month.
The civil engineering gamut got back to growth ways with a number of 52.3, whereas commercial construction came out to be the most robust part of the sector with a score as high as 55.3 in February. Nevertheless, the house-building sector's activity dipped for three months straight. Residential building witnessed its decrease ease out slightly as it recorded a 47.4 reading, with firms pinpointing mellowed market conditions because of an elevation in interest rates.
The chief economist at the Chartered Institute of Procurement & Supply, John Glen, said that the new order levels happened to be at their highest since November last year; however, these string figures lay out the fact that there happens to be an uneven growth in the UK building activity. It is well to be noted that the commercial and civil engineering projects went on to dominate this performance when it came to activities on projects like commercial builds as well as HS2.
Residential building, however, happened to be an odd one out with three months in contraction as mortgage rates had a subdued effect on the house purchase numbers and buyers were not willing to pledge.