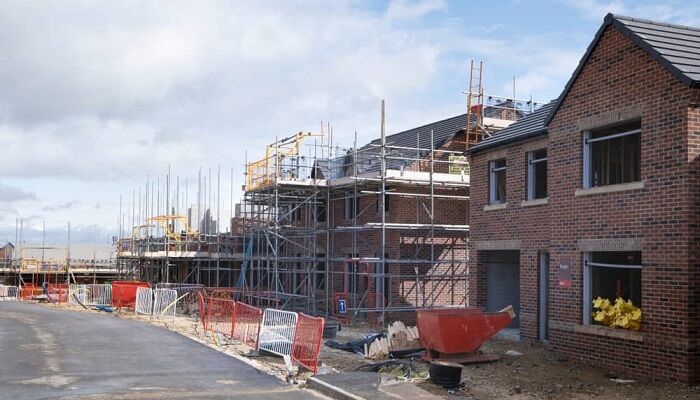 The two months decline of the UK construction sector ended in February as the recession fears have begun to fall apart. As per the latest S&P Global/CIPS UK Construction PMI figures, total orders for construction surged at the fastest pace in nine months.
There was an increase in total activity from 48.4 to 54.6 MoM, which was the strongest growth rate since May last year. It is well to be noted that any score below 50 in the index is regarded as a decline in activity.
This rebound got its support from a robust performance in commercial works, which went on to increase to 55.3 last month. Civil engineering is also tuned to its growth trajectory. In contrast, housing activity saw a decline for three months consecutively. These figures happen to be a stark contrast over the previous month, which went on to record the highest fall in activity ever since the first COVID lockdown took place almost three years ago.
According to S&P Global Marketing Intelligence director Tim Moore, the confidence of the client has indeed been elevated because of fading recession fears and an enhanced economic outlook. He added that the UK construction firms look supremely confident when it comes to the year ahead's business vision, where the optimism has rebounded pretty strikingly from the lows that were experienced in the last quarter of 2022.
The latest survey was also indicative of the fact that there happened to be better supply as well as a slowdown when it came to input cost inflation, with the overall rate when it comes to purchase price inflation being the lowest for 27 months.
One of the directors of a major bank's infrastructure and construction team, Max Jones, opined that the return to growth is going to be further boosted by a budget in the middle of March, which looks optimistic. He went on to add that very few expect the chancellor to come up with something extraordinary; the project clarity, especially around the regions, shall give confidence to the contractors they need so as to plan and invest in the future.
Group chief executive at the procurement body Scape, Mark Robinson, said that while it is indeed heartening to see the construction activity elevate again after a sharp decline in January, new business pipelines that look pretty unpredictable are still an operational challenge for firms to manage efficiently.
There might as well be some last-minute spending spree by the UK chancellor in light of the recent news that government departments collectively spent £24 billion less than what was forecasted. That said, it is more likely that delivering cost savings in real time will be the mandate for authorities, and apparently the contractors will go on to play a huge role in aiding them to achieve this.