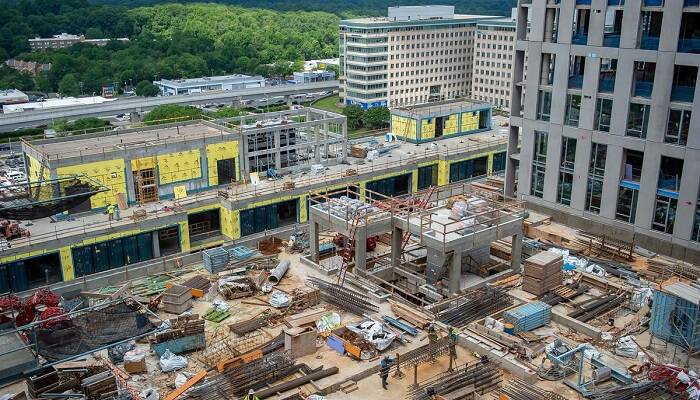 Research by the Associated Builders and Contractors in the US found that national nonresidential construction spending grew 0.3% in January to $968.7 billion on a seasonally adjusted annualized basis.
According to ABC, the small gain might be attributed to manufacturing-related US construction spending, which rose by roughly 5.9% in January. According to ABC Chief Economist Anirban Basu, thanks to CHIPS Act financing, spending in the category has increased by an astounding 53.6% since January 2022.
As per Basu, nonresidential construction investment increased slightly to start the year and is just below the record high set in November. The industry should continue to grow as a result of the CHIPS and Science Act's $280 billion investment when it comes to semiconductor production and continuous efforts to reshore manufacturing capacity.
According to Basu, spending in the nonresidential sector is still growing faster than inflation on an annual basis.
That is a result of significant spending in the manufacturing industry. Spending on manufacturing construction increased by 5.9% in January to $139.78 billion. Based on the data, transportation spending grew 1.7% in January to reach $61.45 billion. However, Basu noted that nonresidential spending in the US decreased in January without manufacturing-related construction.
Thus, according to ABC, 7 out of the 16 nonresidential sub-classifications experienced losses in January. Spending on water supply construction fell 5.9% in the said month, and then commercial construction fell 3.1%. Basu added that this is apparently because of some challenges, including persistently high lending rates, workforce shortages, as well as high input costs.
As portrayed in the ABC's construction confidence index, the majority of contractors still anticipate an increase in sales in the next six months despite the current harsh economic scenario.