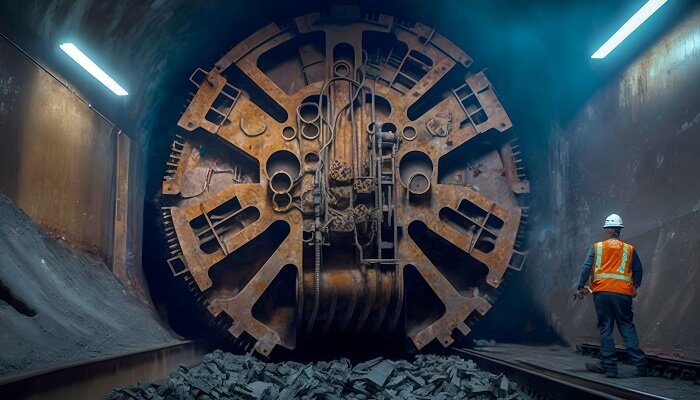 Everyone's fortunate to live in the modern era where access to plumbing, heat, electricity, and the internet is more convenient. You can do pretty much anything with just a click of a button without giving it a thought, such as adjusting the thermostat, turning on the AC, etc. 
But have you ever wondered how these essential utilities reach your home and business? All of these things have become possible thanks to trenchless technology.  
Trenchless technology, or trenchless construction, refers to techniques for installing underground infrastructure, particularly pipelines. This technology aims to reduce the disruption to surface environments, which includes residential and commercial properties. 
Is Trenchless Technology The Future Of The Construction Industry? 
Trenchless technology is one of the construction industry's most sought-after techniques. When done correctly, it can provide sustainable and eco-friendly improvements with minimal impact on everyone's lives. 
Trenchless technology aims to: 
Minimize disruption to the existing communities above the ground 

Reduce impact and traffic in urban areas 

Reduce the problems related to pipe routing 

Limit underground space 

Promote a less-exposed work area for everyone's safety 

Reduce or eliminate spoil removal 

Reduce damage to nearby infrastructures 
These are the things conventional trenching can't provide, which makes trenchless technology the future of the construction industry. 
But before you explore the different trenchless construction techniques, you must undergo proper training to avoid severe mistakes and accidents. For more information, visit Nassco or other institutions specializing in underground infrastructures. 
What Are The Problems With Conventional Trenching? 
Here are the reasons why conventional trenching methods are inferior to trenchless construction: 
Higher Cost Estimates:

Trenching may cost USD$50 to USD$250 per foot. Therefore, a 50-foot project may range from USD$2,500 to USD$12,500. Keep in mind that this estimate is exclusive of re-landscaping, labor, and road closures. 

Disturbances:

Trenching is a highly disruptive method. It requires workers to dig a trench, resulting in open spaces that may pose risks to anyone passing through the area. Also, it can cause severe traffic, especially road repairs. 

Delays:

Conventional trenching is a time-consuming process. Digging may take several hours, depending on how deep the pipelines are. The process might take longer during winter because of the permafrost. 

Additional Equipment Requirements:

Extra equipment might be necessary depending on the project's size. For example, open-trench projects may require one backhoe or a jackhammer for

concrete and asphalt roads

. 
These are the issues that can be addressed by trenchless construction. Although there's still digging involved, it's only minimal compared to open-trenching techniques. 
What Are The Benefits Of Trenchless Technology? 
Below are the benefits that make trenchless technology the construction industry's future. 
Reduced Cost:

Many homeowners find trenchless construction a cheaper alternative. The project cost may be similar to open trenching (between USD$50 and USD$250) but without additional expenses associated with re-landscaping and others. 

Reduced Disturbance:

Trenchless construction isn't as disruptive as conventional trenching. It doesn't cause traffic, even if the digging goes under a busy road. Also, flooring isn't affected, and residents don't have to leave their homes during the process. 

Reduced Timeline:

Trenchless construction only takes a couple of days, unlike open trenching, which often takes a few weeks. The timeline includes a half-day of preparation, a day to finish the job, and another day for inspection. 
Trenchless construction may also require a small backhoe for faster digging. Don't worry; the damage is only minimal. 
What Are The Methods Of Trenchless Technology? 
Below are the different methods using trenchless technology. 
Horizontal Auger Boring (HAB) 
HAB is a technique often used to install steel-cast pipes across a busy location (e.g., railroads, highways, etc.). It's because HAB is more cost-effective than other methods. 
In this process, an operator drives a horizontal bore through a dam. It creates a huge hole that a case will occupy right after boring while removing the soil simultaneously.  
The primary purpose of a case is to hold the hole and prevent it from collapsing when the boring equipment is removed. It keeps the workers safe during boring operations.  
Horizontal Directional Drilling (HDD) 
HDD involves two processes:  
First, a small hole is drilled along the desired center or proposed line.  

Second, the small hole is enlarged for the utility line to fit inside the hole. 
The enlargement process may occur at any stage or until the desired hole diameter is achieved. This method is primarily involved in the installation of conduits and pipelines. 
Pipe ramming is a trenchless technique for installing road crossing and railroad utilities. It uses an air compressor to push the steel casing underground and remove the soil from the pipe. 
The compaction method might be your best option if you want to install a pipe or conduit no more than eight inches in diameter.  
Also known as impact moiling, the compaction method is the process of pulling or pushing a pipe and compressing the soil to create a hole. Tasks that do not require engineering assistance make use of this method. 
Microtunneling is a remote-controlled method often used when installing sewer lines with the guidance of a pipe jacking system. Workers use pumps or mechanical augers to remove the spoils during this process. 
Microtunneling consists of six different systems working together: 
Microtunneling boring machine 

Pipe lubrication system 

Remote control system 

Laser guidance system 

Spoil removal system 

Pipe jacking system 
Microtunneling is a precise trenchless construction method, thanks to its specialized boring machine. When choosing a machine, there are several factors you need to consider: the level of groundwater, the possible obstructions, and the condition of the soil. 
Pilot Tube Microtunneling 
Pilot tube microtunneling is the process of jacking steel rods on the ground to bore holes for the new pipes. It combines all the horizontal boring techniques in one method. It has the accuracy of microtunneling, HDD's steering mechanism, and HAB's spoil removal system.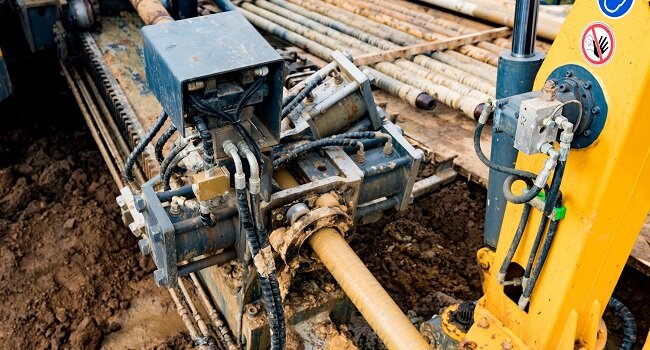 Final Words 
So, is trenchless technology the future of construction? Yes, it is! Unlike open trenching methods, trenchless technology is less disruptive, more efficient, and less time-consuming. If you're interested in trenchless technology, the above techniques may help. But before you start, undergo training to understand trenchless technology better.