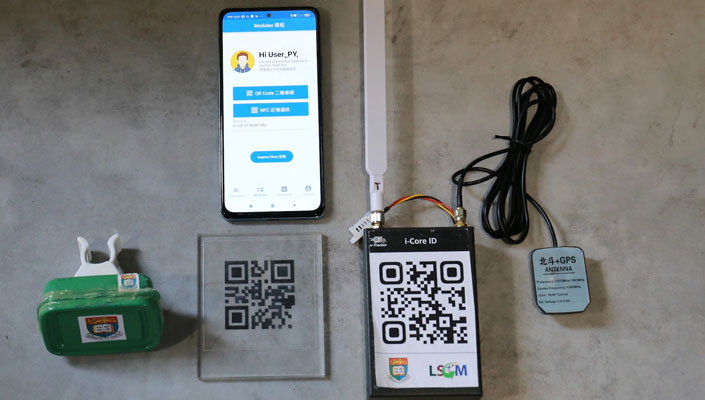 A team from the University of Hong Kong's Faculty of Architecture has created a revolutionary e-inspection system for tracking the production and distribution of student residential modules. It stores examination records using blockchain technology.
The e-inspection 2.0 technology is the first of its kind in the world. The Department of Real Estate and Construction's Professor Wilson Lu, who conducted the study, said that it has set new norms and will serve as a pattern for the industry. Dr. Frank Xue of the same department, Professor Anthony Yeh of the Department of Urban Planning and Design, and Mr. KL Tam, Director of Estates, were among the other members. The HKU Wong Chuk Hang Student Residence is a Modular Integrated Construction (MiC) technology trial project. Around 1,000 modular units such as rooms and bathrooms will be constructed offsite in a plant in Guangdong Province for the two 17-story tower buildings. Modular pieces that have been examined and certified are then sent to Hong Kong in boxes and installed on the building site at Wong Chuk Hang. The innovative MiC approach significantly decreases building time, tackles Hong Kong's labour crisis, and reduces construction-related environmental problems.
It was extremely difficult to send authorised individuals from Hong Kong to mainland facilities for onsite inspections during the COVID-19 outbreak. The HKU research team was inspired to create a new e-inspection 2.0 system as a result of this. It comprises e-inStar, a mobile application that encodes MiC's standardised inspection processes and allows inspections to be performed in an offshore factory.
Blockchain technology is at the heart of the e-inspection 2.0 system, ensuring accountability, data integrity, and tracking of all inspection data collected from the APP, IoTs, and GIS, Professor Lu explained.
IoTs are also used to gather temperatures, moisture, tremors, and location data; GIS allows for definite evidence of location, and BIM allows for better managing data and display.
One can instantaneously determine the position, temperature, and whether or not the modules have been harmed by moisture or vibration, for instance. Mr. KL Tam stated that each module will have its own 'birth certificate,' which will clearly document the specifics of each testing process as well as the individuals responsible. He hopes that the new approach will be widely adopted, allowing the local construction sector to continue to innovate.