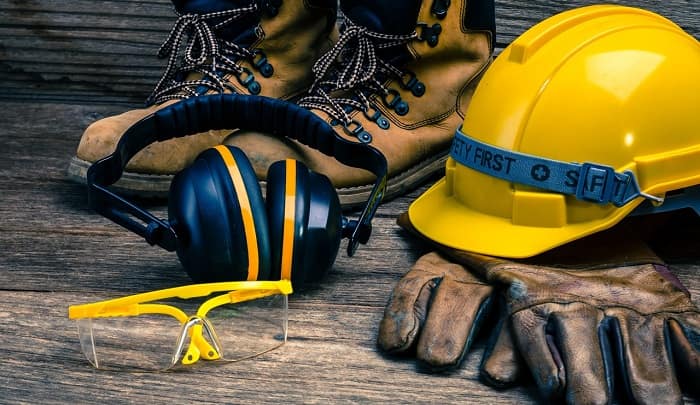 As a worker on a construction site, you should be aware of what you need to do to stay safe. If you are running a construction site, then you will need to put these rules into action to help keep everyone safe. This article will explore the importance of staying safe and how you can make it happen.
Protects Everyone
Firstly, it's important to note that when you emphasise the importance of staying safe on a construction site, you will increase the chances of everyone staying safe. This could be achieved by putting in specific safety regulations that are designed to keep everyone safe.
In particular, the construction site should ensure there are site rules to follow and that everyone is aware of what these rules are. When you have new workers coming in, they should be crystal clear about the regulations before stepping foot on site. If they are not clear on the regulations, then they may be involved in an accident. It is also possible that the machinery isn't up to code, or there could be a fault that is not with the worker. This is why you should ensure machinery and equipment are audited regularly.
Reduces Accidents
When it is clear across the construction site how important safety is, and steps have been put into place to keep everyone safe, then you should see a reduction in accidents. No one wants to see an accident at the workplace, so you should ensure you have done all that you can to enforce safety regulations.
If you are the manager, then it will be your responsibility to ensure everyone is trained in how to use machinery and stay safe. As an employee, it will be your duty to ensure you follow these regulations and stay safe.
Some accidents may be unavoidable, and some accidents could have been prevented. If you were injured at a construction site and you followed all the regulations, you may be left out of work and out of pocket for no fault of your own.
In situations like this, it will benefit you to seek legal representation. You will be able to seek a free consultation from experts such as Sheldon Davidson Solicitors to find out what you could be owed. These personal injury solicitors are a Lexcel accredited law firm specialising in spinal and brain injury cases. You should contact these experts when you have gone through an accident at a construction site so that you can explore your options and seek additional support.
Decreases Time And Money Lost
When there is more emphasis on safety within a construction site, then you should hopefully start to see a decrease in the time and money you lose. Accidents can cause shutdowns within the workplace, leading to lower productivity levels.
You may also have to invest money over time in order to deal with mishaps in the workplace. However, if you manage to deal with any potential incidents before they happen, you will be able to save money effectively. Of course, you will also be able to save time by doing this too.
Perhaps more importantly, you will be able to create a culture of safety by prioritising safety within a construction site. This is important as it demonstrates that the workplace is committed to safety first, rather than profits. Not only can feeling safe help increase innovation, it also helps everyone feel more relaxed in the workplace.