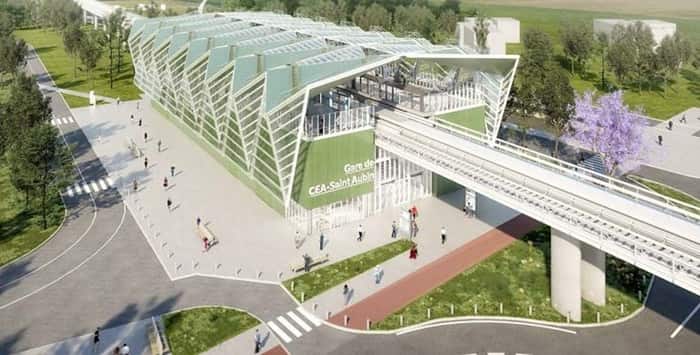 Societe du Grand Paris has awarded a contract to Vinci Construction subsidiary Chantiers Modernes Construction to construct the Palaiseau, Orsay-Gif and CEA Saint-Aubin (Essonne) overhead stations on the viaduct of the future Line 18 of the Grand Paris Express.
Construction will commence in July and is expected to be completed in 38 months.
Scope of the contract, which is valued at €80.9m, covers civil engineering and structural works, the envelope including a metal frame and the facades, along with finishing work for the three stations, which will feature geometric, origami-like design.
To build the foundations, Chantiers Modernes Construction will depend on the expertise of sister firm Botte Fondations.
The worksite will employ up to 180 workers.
Vinci will also use its endowment fund, Chantiers & Territoires Solidaires, to foster community life in the towns and cities surrounding Grand Paris Express projects.
This project comes after Vinci won other contracts on the future line 18. These include the 11.8km tunnel section between Orly Airport and Palaiseau, the 6.7 km viaduct linking Massy-Palaiseau to the CEA-Saint-Aubin station and the Palaiseau operation and maintenance centre.
The company, which is also involved in other works packages of Grand Paris Express, is tapping synergies among its subsidiaries and combining their expertise in underground works, urban development, rail works, information technologies, data and electrical engineering.