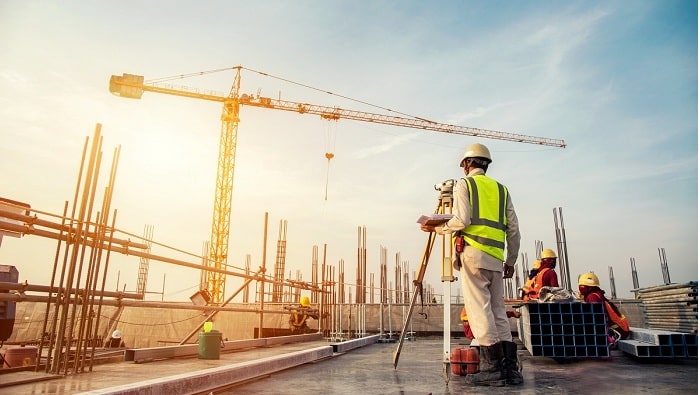 OEMs, rental companies, contractors, site managers, and operators now have more access to data because of advancements in Internet of Things (IoT) connections and devices. With yearly sales of small tools ranging between 100 and 110 million units, improved connectivity can help reduce downtime and boost productivity on the job site and in the yard.
The importance of standards in building technology adoption
For more than a decade, the North American Rental Association and the ERA European Rental Association have worked together to push the development of machine data standardisation.
For example, BIM ISO 19650 is a crucial step toward accelerating adoption. The capacity of organisations to work from the same standard to design interconnected systems reflects the forward-thinking that is currently taking place in the construction industry.
The National Institute of Building Science (NIBS) in the United States and the Centre for Digital Built Britain (CDBB) in the United Kingdom are working together on a national BIM programme involving developers and suppliers to facilitate international technical standard alignment.
As an industry, one must go farther to increase efficiency through more frequent equipment monitoring. To build the capability to capture additional information, such as machine idle time, fuel levels, and alarms, it is critical to increase the number of data points monitored and the rate of data requests. While the equipment is operational, these systems should exchange information every one to two minutes to achieve reasonable accuracy.
To improve efficiency and safety, the sector must invest in research that detects potential problems before they occur, which can only be accomplished by boosting data flow. Construction time is still being wasted, with an approximate 35% of time divided into non-productive activities like obtaining project data, fixing mistakes, and seeking misplaced tools and equipment. Through digitalization, all or most of these issues can be remedied or eliminated.
The majority of rental fleets are a blend of OEM and non-OEM vehicles, which are represented on site. Contractors and rental firms are increasingly requiring application compatibility and a single pane of glass user interface to provide a snapshot of all machines. More features, such as data access and deactivation, can be controlled as the amount of data gathered grows, not only from the equipment but also from a site office or from off-site activities.
IPAF digital PAL
IPAF has introduced a digital PAL card that can be accessed via an app to substitute the outdated physical licences that were readily exploited. The digital PAL includes an online verification tool that validates the machine operator's current training for various types of equipment.
Trackunit collaborated on this project with IPAF, which has previously supplied over 100,000 digital PAL cards to operators throughout the world. Nonetheless, a singular pane of glass interface should not be confused with a singular technology platform. Within the construction industry, a federated system is emerging in which data-owning organisations collaborate closely on data interchange so that diverse contributors inside the ecosystem can participate while maintaining their privacy. This stresses the importance of data standards in the market's development.
Construction needs in the digital age
Construction customers require services to establish or enhance their business processes, not IoT devices and software solutions.
Depending on who, where, and when the data is examined, most digital needs demand different access points and permissions. Machine workers could need equipment fault detection on their phones, while the site office may need to look at project efficiency, and a central office may need total fuel efficiency statistics from the fleet or across multiple projects.
Today's applications, such as Trackunit's Iris, Manager, and Go, have these features and provide off-the-shelf services that operate right away. These features include the capacity to link with a customer's complete fleet, as well as a variety of accessories that increase safety, worksite security, and performance. Data standards are necessary for gathering relevant data and ensuring that compliant IoT platforms may acquire and augment it to benefit data owners and the industry as a whole.