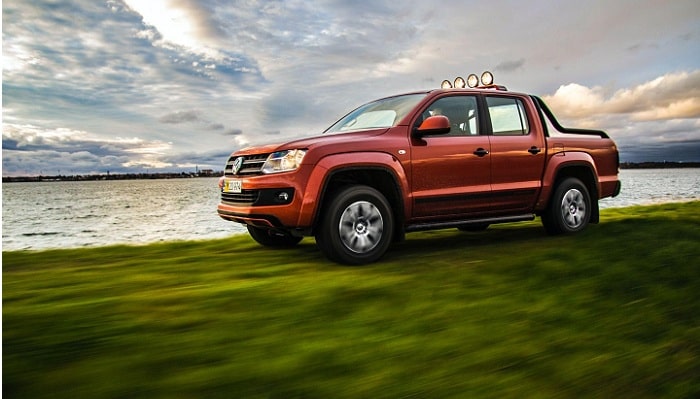 Tradies need their utes like any other person need their car to get to work. A ute works best for tradies since it has the space for them and their tools. Tradies will often have to travel long distances to get to where they want to go without breaking down. If tradies don't have a reliable car, they are less likely to sustain their earnings.
If you invest in good use, it may also work as a personal car for you. There are many uses, such as a single cab or a dual cab ute. Let's look at some of the best cars for tradies so you can pick the one you want to buy.
Ford Ranger Wildtrak
This car is manufactured to give a performance. You can get anywhere you want to go as it can divulge your driving in any terrain. The Ford Ranger series of utes are some of the best in the world. They give you enough space to keep all your tools while also allowing you to move with ease.
It has a very high demand as many tradies prefer the car for their jobs. It has impressive safety technology, which will make your rides all the safer. If you're terrified of riding some of the more uneven terrains, know that this ute's handling will ease all of your fears.
Mazda BT-50 XTR
If you're looking for something that can get your job done and look fabulous while doing so, the Mazda BT-50 XTR is the ute for you. It's a dual-cab ute which means it can double as your family car, and you don't have to invest in a whole new car. This car will cut down your expenses as you will only have to spend on insurance for one car.
The Mazda looks fantastic, but it also has ample cargo space, which means you can carry all of your tools in one go. It also has twenty safety technologies that allow you to travel on any terrain without fearing for your life.
Mitsubishi Triton
This ute is one of the most popular utes in all of Australia. It is the perfect combination of durability, style, comfort, and technology. It offers one of the best mechanical packages for off-road driving. If you're a tradie who's more used to working in the inner suburbs, the Mitsubishi is close to being the perfect car for you.
It has a 2.4-litre turbo engine that can get you anywhere you want without factoring in the terrain. It has massive power and can carry a heavy load with relative ease. You won't have to worry about this car breaking down often as it is durable and can last on the road. It also has a significant number of safety technologies to ensure you get to your workplace in one piece.
Volkswagen Amarok
This ute isn't very popular in Australia yet, but it's getting there. If you're looking for a car that can handle and steady itself with relative ease, this is the one for you. It is strong and has very robust yet pretty look features. Most tradies can also enjoy its fuel-efficiency as they won't have to pay a lot on their fuel. It also has an eight-transmission gear and a 2.0-litre turbo petrol engine which has quite the power.
Toyota Hilux
It's one of the most popular utes and has been so for almost two decades in Australia. Toyota generally offers durable and affordable cars, which is one of the many reasons that people prefer the Toyota Hilux. It also offers a lot of cargo space to have more extensive equipment in your car. It can handle itself amazingly on more unstable terrain, so you don't have to worry about endangering your life. The Hilux can also double as a family car due to its plush interiors and dual-cab variation.
GWM Cannon
It's a top speed car with a turbo engine and comes in dual-cab variations. The car is perfect for all your tradie needs. It has cruise control, so you can sit back and drive quickly on most highways. The GWM Cannon has an eight-speed transmission that can allow you to drive smoothly and get to your destination on time. The interior and exterior all shine with the outstanding quality of materials used. It's also a lot more affordable than some of the other options on this list.
Final Thoughts
As a tradie, choosing the best ute is closely tied to your work as a tradie and your budget. Thus, you have to look at the car as an investment and make the choice that will pay off the most in the long term.