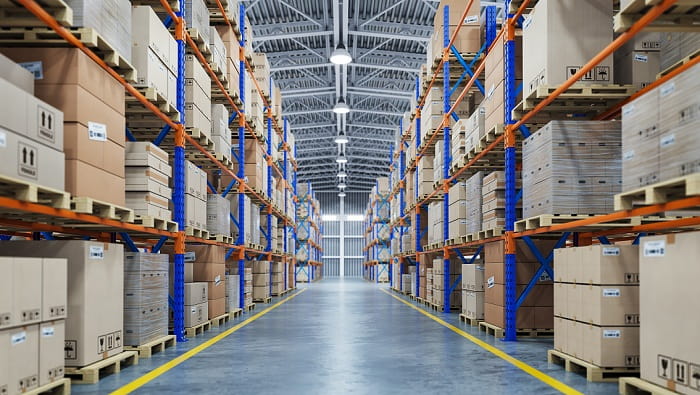 Pallet racking is the systematic process of keeping products on shelves. An efficient warehouse pallet racking is necessary to maximize your floor space. This way, it also removes obstacles and organizes the stacking of products. In addition, it also implements inventory control so forklifts, machinery, and workers could be more productive and efficient.
If you're planning to consider efficient pallet racking systems in your warehouse anytime soon, to optimize space and boost your business' productivity. Here's a straightforward guide to provide you with different perspectives and strategies on how to go about it:
Start With A Plan
Before you stack and rack up your products, you may hire a warehouse racking planner to help you. They could create a layout to make your storage easier to access and more manageable. You could ask the planner for suggestions regarding efficient pallet racking arrangements that can save money, time, and effort.
Before agreeing with the pallet arrangement, make sure that the planner has already surveyed the area, analyzed the possible chokepoints, and considered your budget. For the best results, you may ask for several layouts you could compare among each other. You may also maximize the top area in your warehouse by installing mezzanine floors for added storage space.
Choose Long Rows Over Short Ones
Long rows could hold more pallets and products than short ones. Because of this, you may need to arrange the pallets in extended rows. In addition, the placement of longer rows is much more organized and easier to access than the shorter ones, thus decreasing the time for preparation and increasing productivity.
Refrain From L-Shaped Configurations
Although it looks more aesthetic, L-shaped configurations may be harder to arrange and navigate. This way, workers and forklifts may need more time to turn and gather the pallets and products. Apart from this, it makes an individual's movement and spaces more restricted.
Choose The Racking System That Suits You
Whether you're preparing for an industrial or commercial warehouse, you may choose between two standard racking systems identified as follows:
Low-Density Racking System
This system installs 1-2 rows of racks in various lengths. Some of the standard types of this racking system are selective, one-pallet deep, and double-reach. These options are ideal for general warehousing and manufacturing. If your warehouse has vast floor space, you may opt for this option.
High-Density Racking System
These options increased pallet positions and maximized space. In addition, these arrangements are perfect for forklifting because of the stacking and elevation. However, most of these systems are more expensive than the low-density types. Some of the common high-density pallet systems are drive-through, push back, and pallet flow.
Think About The Considerations In Selecting A Pallet System
Before you decide on which pallet racking system you'll choose, you may consider the following factors:
Material Handling Equipment
You may consider the equipment you'd use, such as forklifts and pallet jacks, in choosing your pallet system. Check your options for tight floor spaces and drive-through racking which you may need to address. You may also consider the additional expenses of installing a special overhead guard. Alternatively, you may also consider forklifts with smaller footprints if your warehouse has narrow spaces.
Some warehouses may have low ceiling points you may need to consider. You may choose to arrange your pallets horizontally or maximize the wall spaces in this situation.
In many cases, you may choose to position your heavier and oversized products in the lower spaces so they'd make the racking more stable. However, you may also check the accessibility of the spaces to and from these pallets. Furthermore, you should consider the pallet's weight and size for easier stacking and transport.
Types Of Pallet According To Material
Apart from racking systems, you may also think about the manufacturing material used for the pallet. If you prefer the ease of repair and an extended lifespan, you may select the wooden type. On the other hand, you may choose plastic types if you're leaning towards durability and lightweight. But if you want a resistant pallet with extreme longevity, you may opt for metal types.
Clean And Maintain The Pallets Regularly
Apart from scheduling maintenance runs, you may designate some workers to manually check your pallets regularly for chips, dents, and breakage, especially if you're using the types that are frequently damaged and difficult to maintain.
Additionally, you may use soapy water to clean wooden and metal pallets, it's also advisable to use a power washer to rinse the pallets, especially if they're oiled and greased. For plastic pallets, you may use high-pressure steaming to get rid of harmful elements and sanitize them thoroughly.
Wrapping Up
If you're planning to get into racking pallets anytime soon, it'd be better to consider the tips and tricks in this article. These insights will help you stack and arrange your pallets, regardless of their weight and size. This way, you could make the most of your pallet racking system and improve productivity.