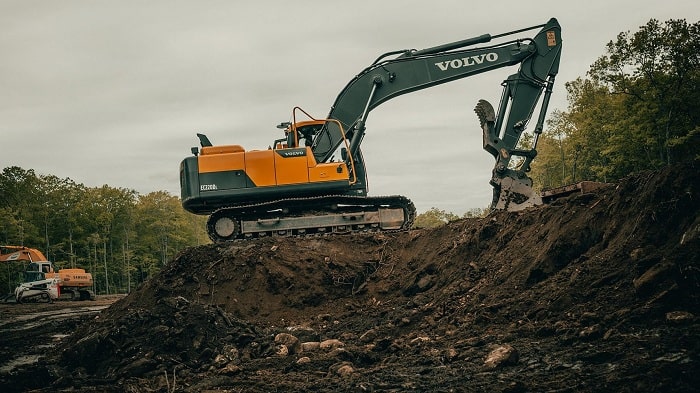 As you probably know by now, excavation is the process of moving the earth—dirt, soil, or stone—from one location to another. While there are many types of excavation projects, when you need to remove the ground from beneath your house or business premises to have your foundation examined and checked for possible holes, cracks, or other concerns, you should always go with a professional company that offers excavation services to ensure that your project goes as smoothly as possible.
If you're still unsure of whether you can do your next excavation project on your own with the help of your friend's bulldozer, or you should ask for the help of a specialized company, here are the three top reasons why you should always pick the latter one. 
They Know The Proper Excavation Procedures That Need To Be Taken 
Excavation is an intricate and complex process that can quickly become very expensive as well if something goes wrong. Therefore, the best way to avoid ending up with a huge bill to repair poor excavation is to hire a professional service to do the job properly in the first place. This way, your excavation project can be a somewhat painless experience if you work with a company that will come adequately prepared and with a sound plan to tackle the project. When planning the excavation process with your contractor, make sure that you both review the two most crucial steps in each excavating procedure:
Assessment of the location and preparation

. The first thing you should do is determine where the procedure will take place. Once you assess the site, the excavation professional will decide how the site should be prepared for work, as you will probably need to clear the location of all vegetation and debris.

The excavation work. The excavation service should determine the actual excavation process for your location, which could depend upon the type of soil and other location variables. For example, if you want to create a foundation, the process will involve digging a hole to place the footers on the ground. Afterward, the excavator will dig up the soil, pack all the dirt up and dump it into their truck.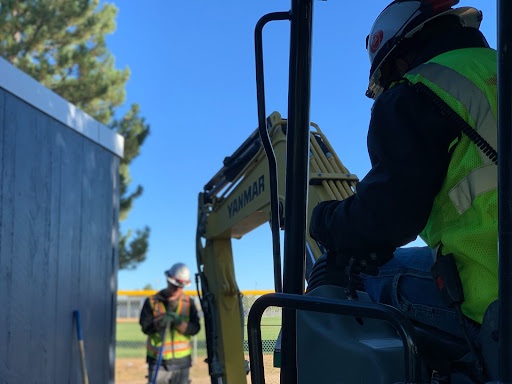 They Have All The Needed Tools And Equipment
When you decide to work with a proven excavation company, you can expect them to come with a wide range of professional equipment and tools to get the project done, including bulldozers and backhoes. In addition, they will also come prepared with a few different kinds of excavator blades that they might decide to use. Anyhow, most professional excavation services will come equipped with the following equipment: 
Crane

. Most excavators are well equipped with a cab design machine with a crane on the front. These powerful machines feature a lifting apparatus with a track and rope on the front.

Backhoe

. They will also come equipped with a

backhoe

for your project, which practically is an excavator with a bucket attached to the front. Backhoes come with a deck on their back that contains the shovels, buckets, and holding tanks. Each tooling set comes with a long handle to allow the operator to swivel it around and access hard-to-reach areas.

Front-end loader. Front-end loaders are those large trucks that can help break ground faster because of their size. Most front-end loader trucks come with two bucket sections with doors on the front, which can be used to dump materials, while the back buckets can be used for larger tasks, like scooping up gravel or rocks.
They Know The Laws And Regulations Concerning Excavation Projects
You should expect that once you hire a professional excavation company, you'll also probably need to obtain all required building permits for your project. These permits are required for any construction activities that can disturb the natural environment, such as digging a ditch for storm drains or building a dwelling. 
Besides permits, there are also other laws regarding excavation projects that you should become aware of. These laws include those governing the transportation of debris and dirt and regulations regarding abandoned land. When you work with a professional excavation company, the good thing is that they know all laws regarding such projects on all kinds of property, so you won't need to check with your local authorities or read through rules and regulations-only consult with your excavation company to uncover what you need to address.
Final Words
Deciding to go with a professional excavation company can help you get your excavating job quickly and efficiently. After all, they are professionals equipped with the right skills, knowledge, and equipment to finish your project easier, faster, and cheaper with successful outcomes. First, however, always ensure to hire a licensed excavating company and a company that can provide a broad spectrum of excavation services, both for commercial and residential properties.