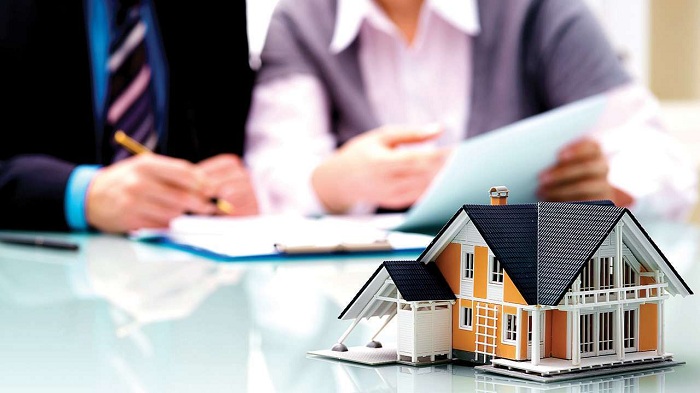 We have all dreamt of building a home of our own one day!
It is not an apartment!
It is not real estate!
It is not about getting that perfect home customized for yourself!
&
Yes, that dream can come true with the help of a few details.
Construction loans are one of them.
Now, assuming that you are not rich and can get all the funding yourself, you will need something called construction loans.
Yes, loans can be a tricky business, and for someone who has never availed of a loan, it could be quite jarring.
This is why what you need is a guide!
A guide that will let you know the key things in order to get a construction loan.
Congratulations, because you have reached the right place!
What Are Construction Loans?
A construction loan is not exactly a housing loan.
This is when you have invested in the land before, and now you want to build your own house: something which is all customized and all to yourself.
This is when you will need to avail a construction loan.
The lender can pay out the money in stages. Plus, you wouldn't be getting the entire loan at once, and it is more of a distributed loan scheme. Every time one construction ends, you get a lump sum of money for the next stage.
&
That is exactly how you pay the loan back.
What Are The Different Of Construction Loans
These are different kinds of construction loans which you can avail of. These depend on the kind of construction of your house you are looking forward to.
1. Constructing Yourself
This is very much understandable with the name.
If you are someone who is planning to construct your own house all by yourself, and you already have the land to do so, then this is the construction loan that you need to avail yourself of.
This means you only need the loan to get the right equipment and the right help if needed.
2. Plot + Construction Loan
Construction + plot loans are basically getting a land loan along with its house construction.
Since it is a big loan, it will definitely take some time and way more interrogation to avail of these loans.
This is one of the reasons why you need to be more prepared when it comes to plot and construction loans.
If you need a loan just for the land, then you have to avail yourself of a loan that is against land or a personal one.
It is not a construction loan, then.
3. Home Renovation Or Extension Loan
If you already have land and a home and just need to construct an extension or need funding for renovation, then you have to avail this kind of extension loan.
Generally, they are not as high as the others, and the collaterals are also not that huge.
You can repay these loans back in a shorter amount of time. However, some banks might have higher interest rates.
Here Are The Key Things You Should Know Before Availing This Loan
So, you want a construction loan, right?
Do you know everything that you need to know about these loans?
If not, then here are some of the things which you should know when you are going to the bank.
1. Do Not Surpass Your Eligibility
When you are availing of a loan, always ensure that you do not surpass your eligibility. Your loan eligibility is decided based on your income, and if you do not have the right income, your loan can be disapproved.
So, when you go to ask for a loan, keep this in mind.
You wouldn't want it to get canceled unnecessarily.
2. They Will Ask For Your Property Documents
Yes, if you already have a loan or you are just renovating your house, you have to understand that the bank or the personal loan givers will need all the information that they could possibly acquire from you.
This is why you need to keep all your documents in place. You have to see to it that they are well satisfied with your verifications, licensees, and previous credit scores.
3. Have Reputed Contractor For Construction
High-reputed contractors can immediately increase your chances of getting the loan approved.
This is because banks would like their names to be associated with highly reputed contractors.
This will also help build more confidence with the lender, which can be a plus point in your favor when you are getting your application processed.
4. Have A Higher Credit Score To Get Your Loans Approved
Keep a record of any loans which you have taken or even applied for, and also keep notes of how you have paid for them.
When you have a high credit score, you automatically become a bank favorite.
Your credit scores can say a lot about your financial responsibility. The loan lenders will be able to understand and study your character much more easily.
5. Make Room For Extra Cost
Since construction loans are something that you get in installments, ensure that you are also leaving room for an extra cost.
This means costs for sudden damages.
Or sudden extra needs which you might not have initially planned. This is why you shouldn't make a construction loan knitted to the initial budget.
6. Get A Detail Plan For The Design
This detailed plan design will immediately ensure whether you should have the loan or not.
Sometimes you can just impress someone with a design.
Plus, the loan is given in installments, so they will want to know where each penny is going.
You have to be very detailed about it and leave no chance for unnecessary questions.
Get Your Loan Approved!
When we have a dream to build a house, we all want our construction loans to be approved.
This is one of the reasons you need to be well prepared before availing of this loan.
No document is enough!
So, keep all the paperwork handy, and all the questions priorly answered.
Always remember that there is no such thing as too much preparation for your loans.