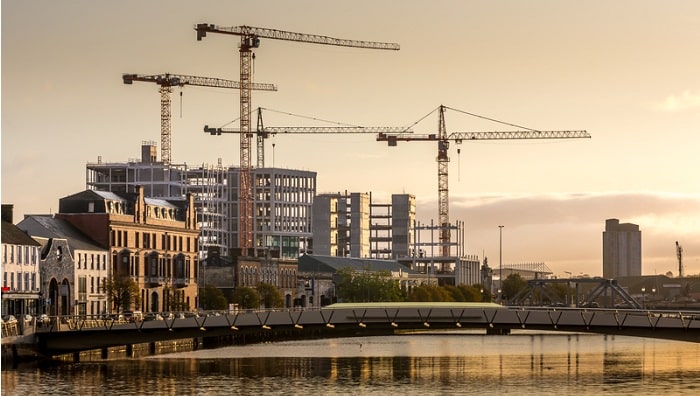 World Construction Today – For the first time in three months, construction production in the UK rose in September as easing supply constraints helped offset declining demand.
The month had the worst trend for new orders since the start of the post-COVID rebound in July 2020, and company confidence fell to its lowest level in two years, according to the most recent PMI data. However, the sector reported a rating of 52.3 for the index, up from 49.2 in August. Respondents to the survey noted that work on previously postponed projects contributed to the increase in activity.
The return to growth was fuelled by postponed projects and relieving supply constraints rather than a burst of new orders, according to economics director at S&P Global Market Intelligence, Tim Moore. Since the start of the pandemic, claims of delivery delays for building goods and supplies have been less common, thanks in part to increased company capacity and better transportation accessibility.
Wider, new business volumes remained largely steady, which companies attributed to clients' cautious decision-making and increased risk aversion as a result of inflation and worries about the state of the overall economy.
The announcement of hefty tax cuts by the new chancellor in recent weeks caused the price of the pound to crash. A slight decline in purchasing activity was caused by a combination of softening demand and decreased inventory accumulation, which came about as a result of increased confidence in suppliers.
The increase in output had no hint of sustained growth behind it, according to Dr. John Glen, head economist of the Chartered Institute of Procurement & Supply, and this was not lost on builders.
Although growth in the housebuilding sector reached a five-month high in September, Dr. Glen cautioned that increasing interest rates would make it difficult for the sector to maintain its momentum going forward.
In the meantime, commercial work grew slightly (51.0), while civil engineering output (49.6) decreased for the third consecutive month. Despite a steep increase in average cost burdens in September, the overall rate of inflation fell to its lowest point since February 2021, which poll respondents credited to lower gasoline prices and better transportation options.
From August's 17-month low, employment growth picked up speed in September, with almost 21% of the poll panel reporting an increase in staffing numbers. SCAPE's chief executive, Mark Robinson, responded to the index by saying that while the pound's return to pre-mini budget levels would give greater short-term certainty on costs, inflation will still have an impact on both public and private sector initiatives.
According to the data, the sector contributed more than £1 billion in social value to local communities during the post-pandemic recovery. However, he added, if conditions stay uncertain for an extended length of time, they risk seeing the process of crucial rebuilding slow. Contractors might gain some confidence from having negotiated the interruptions of the previous two years, according to Max Jones, director of Lloyds Bank's infrastructure and construction division.
The construction industry would generally welcome the new infrastructure measures announced by the Chancellor in his fiscal statement, he said, even though other announcements have garnered more attention. The projects announced today will give potential bidders a more defined pipeline of road and rail development. Although the labour market is already tight, it is still unclear how the staff needed to complete these projects will be sourced.