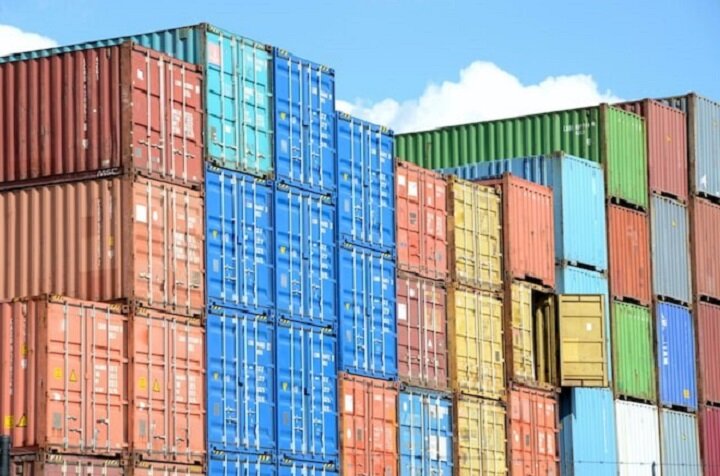 For many, living closer to family is important, so they choose to move house, often overseas. Others relocate to a different area if the commuting distance is too long. The only guaranteed way not to commute is to be willing to move. Lastly, there are those people who need a change of scenery; they either dislike staying inside during the summer heat or shoveling snow in the wintertime. What about you? What's your reason for moving? No matter if it's spurred by a personal or a professional reason, the change of residence is an attempt to change your life.
As you'll soon discover, moving is quite stressful, as it involves practical and logistical factors. Even if you're not relocating far away, it can still take a toll on you. Packing lands the top spot for the most stressful part of moving. If you use traditional movers, you place your trust in a company to handle your belongings and get them safely from point A to point B. In case you didn't know, using a moving truck with movers isn't the only option anymore. If you want to simplify your move, you might want to think about renting a shipping container.
Shipping containers are suitable for transporting heavy cargo, and their scope of application isn't limited to the shipping niche. Take constructions, for example. Containers are used for tool storage or temporary housing and can serve as on-site workshops. Old shipping containers are reclaimed to create building structures. The room is delivered in one piece, and you can stack them together to make multiple rooms. If you want to design a custom home or embark on a DIY project, you have something to work with.
Getting back on topic, shipping containers are the middle ground between doing everything yourself and using a moving company. If you're curious to know how much it costs to ship a container internationally, you can find the info you need on Sirelo. You'll get an idea of shipping rates and understand how these costs are calculated.
Using A Shipping Container Is an Efficient Way to Make Your Move Possible
A moving company will bring as many containers to your place as needed. More often than not, they're left at home for a few days, which allows the packing process to be done at your pace and convenience. You can hire people to do the packing for you or do it yourself. Since shipping containers are manufactured with durable seals around the doors, there's no reason to worry that your belongings will be damaged along the way. You can move furniture, appliances, and even building materials with a container. With utmost control, you can move house with the utmost flexibility.
The shipping container will be waiting for you in front of your new house. You can take your time unpacking your belongings, but the sooner you unpack, the more time you'll have at your disposal to settle into the new place. If you need more time, you can keep the container for a little bit longer. It's possible to purchase the container in case you're interested. It can be used as a sturdy shed, a swimming pool, or a playground. If you're on a budget, leave it for next time or look around and check out used containers.
What Size Shipping Container Do You Need?
Shipping containers come in different sizes, but two dimensions dominate the market: the 20-foot and the 40-foot. Generally speaking, the household goods of a three-bedroom property will fit into a 20ft shipping container. It's recommended to use bubble wrap and moving boxes to easily fit all of your possessions. It goes without saying that a 40ft shipping container has double the amount of space, so it can accommodate the goods of a four-bedroom property with a living room, dining room, office, and kitchen. Attention needs to be paid to the fact that not every company offers the same size, meaning that dimensions vary a little bit.
If This Is Your First Time, Here's How to Pack Your Belongings
Packing a shipping container isn't tricky, but you need to be careful to maximize storage and minimize damage. It's best to have a plan. Decide ahead of time what you're going to keep and discard and obtain a quote about the cost of renting a container. Most containers can be delivered without having to be present upon arrival. If you live in an apartment building, it might be necessary to get permission from your landlord or property manager to have the container placed on the property for a few days. If you have large or expensive cargo, you'll need more than one container.
You can use plywood sheeting so that your belongings don't move and, as mentioned earlier, bubble wrap to add an extra layer of protection. You might need bungee cords, ratchet straps, and ropes. The boxes might slide around during transit. Some things are irreplaceable, so they don't make good candidates for container shipping. Examples include documents, currency, medications, jewelry, artwork, and photographs, to name a few. Load the heaviest items first and fill the empty spaces with smaller items. In the end, sign the bill of lading – i.e., the document confirming the delivery.
All In All: Containers Are a Convenient Way to Pack Up and Ship Things
As you try to figure out whether a shipping container is worth the cost for your needs, chat with a moving professional. Container shipping isn't only for families who have lots to relocate but also for those moving out of smaller homes. If the idea of packing and unloading things yourself stresses you out, a mover will be happy to lend a helping hand, handling everything from delicate possessions to more bulky objects. Shipping containers can also be used for moving domestically, so you don't have to worry about international permits and clearances. Whether across town or your own yard, you can move with a shipping container. It's the smarter way to move, so think it over.