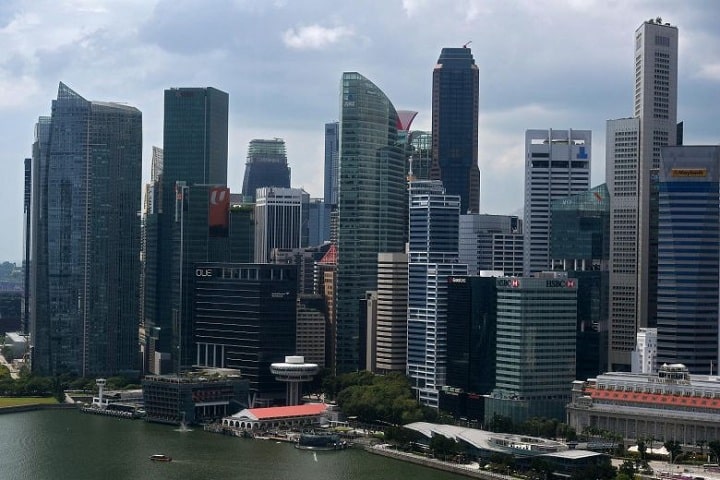 World Construction Today – According to economists speaking to CNBC, Singapore's real estate market won't likely be much affected by the increased cost of borrowing. That's due to a number of factors, including wealthy buyers, a high demand for rentals, and foreigners relocating to Singapore.
According to head of Asia-Pacific research at Knight Frank, Christine Li, Singapore's real estate market is supported by wealth. She said that this indicates it is comparable to places like Shanghai and Beijing, where many people purchase real estate with no credit or a small loan.
She added that nations like Australia and New Zealand have a different dynamic. In those markets, people buy their homes due to income growth, so one will notice that the reaction is much more immediate when rates of interest start to rise. According to reports in the local media, fixed home loan rates from Singapore's top banks have risen as high as 3.85%.
However, interest rates don't move the needle in wealthy markets like Singapore, according to Li, since these folks, in the first place, don't even rely on credit to fund their residences.
Last year, a real estate agent told CNBC that the number of all-cash offers was increasing.
Li stated that interest rates are not going to be a decisive factor for pricing reductions. For individuals to understand that joining a market at this kind of price level could not offer them the profits they want, in her opinion, one needs something much stronger, particularly from the macro perspective.
Buyers in Singapore's top wealth bracket have enough money to finance their homes, according to senior vice president of research and analytics at OrangeTee & Tie, Christine Sun, or they can reallocate cash to pay for their loans.
Since their mortgage rates are cheaper than those in other nations and the Singapore dollar is strong, foreign investors may continue to buy real estate in Singapore, according to the expert.
However, executive director of research and consultancy at Savills, Alan Cheong, said that this does not imply that the residential real estate market disregards rising rates and impending problems. He continued by saying that there are more variables that are forcing prices to power on, seemingly defying economic reason.
According to the Urban Redevelopment Authority of Singapore's flash data, private prices for residential properties are still on the rise and rose 3.4% from the second quarter to the third of this year. Strong household finances and ongoing income growth, according to Sun, are further factors supporting home demand.
According to Li, Singapore's rising rents have enhanced the profitability of investment buildings.
As per the data from 99.co and SRX, condominium rents in Singapore increased 3.3% in September when compared to the previous month, marking the 21st straight increase. According to the data, public apartment rentals increased for the 27th consecutive month in the same month, reaching 3.2%.
According to Cheong, high-income foreigners who can readily undercut locals in residential real estate have been drawn to Singapore because of its reputation as a safe haven and its embrace of relevant talent. Singapore has created a new work permit for elite talents who make at least 30,000 Singapore dollars ($21,330) or who have exceptional achievements.
According to Li of Knight Frank, Gen Z and millennial workers are drawn to locations like Singapore because they offer prospects for advancement, a favourable work environment, and flexibility. According to her estimation, the demand for real estate during the previous nine to twelve months has been driven by people moving to Singapore. The city state has performed well in rankings like the Global Financial Centres Index and StartupBlink's Startup Ecosystem Index 2022.
Analysts predicted that recent government initiatives will certainly slow the market, but that this effect will only last a short time.
The measures include a 15-month wait period for only certain private homeowners who want to move down to public apartments, as well as tougher credit limitations. According to Sun from OrangeTee, the wait-out period may have an impact on the sales of public apartments, which in turn may result in a decrease in the demand for suburban condos.
But, she added, previous patterns show that the real estate market is quite durable and often recovers within 6 months of a cooling action. Cheong claimed that neither the government's intervention nor the pace at which it has done so has exceeded the demand curve.
He said that buyers would eventually return to the market with a force, leading to a second round of property cooling measures, saying that all it accomplished was to confuse prospective market participants into delaying their purchase. When demand increases, there is typically a lag on the supply side, according to Cheong. As demand picks up again, prices will likely remain stable or perhaps rise.
According to Sun, real estate prices are anticipated to rise further, although at a lesser rate than in 2021. They anticipate a 7-9% increase in overall private property prices this year, she added. Strong rent increases, according to Knight Frank's Li, could boost market mood and promote interest from both investors and people who buy properties to live in. Owner-occupiers, she continued, could be able to assist the residential market from the rental perspective or from the pricing perspective given the low rate of unemployment and the relocation of many expats.