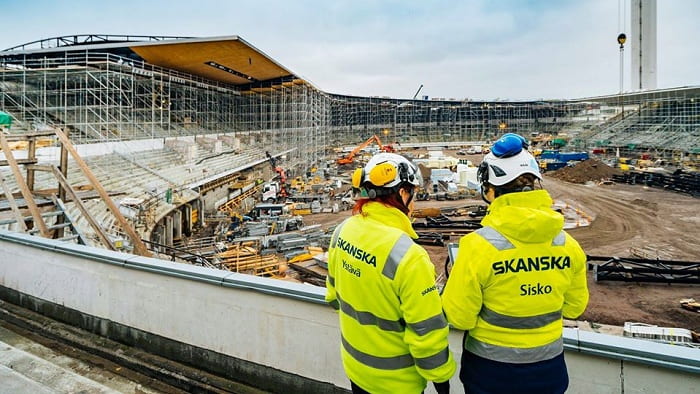 Swedish construction company Skanska has secured a contract worth $48.1m (SEK410m) from Avantor to construct a new mixed-use building in Oslo, Norway.
The new 18-storey building, named Gullhaug Torg 2A, with 11,200m2 of floor space comprises 41 apartments, a restaurant and office space.
The project will use innovative environmental technology that will help to reduce energy consumption. Gullhaug Torg 2A will feature solar panels on the roof and the roof top gardens will provide its own source of renewable power to the building.
Skanska stated that the building aims to meet zero-energy levels and will not need to purchase external power for ventilation, heating, or cooling.
The company also noted that the new mixed-use building will be constructed with an aim to achieve BREEAM NOR Excellent certification.
Additionally, the development will not have parking spaces for cars and will feature facilities for cyclists as well as for public transport.
Construction work on the project is expected to commence this month with completion planned in July 2023.
Recently, the construction company divested its elderly care home in Sollentuna, Sweden, to Altura for a deal value of about $32.85m (SEK280m).
The five-storey property, named Villa Tureberg, will comprise about 500m2 of group housing with special services for adults and around 4,500m2 of accommodation for elderly.
Being developed by Skanska Sweden, the building will be equipped with solar panels on the roof and is being constructed to achieve certification according to LEED Gold.
Construction work of the new elderly care home is currently underway and is scheduled to be completed in the third quarter of 2022.