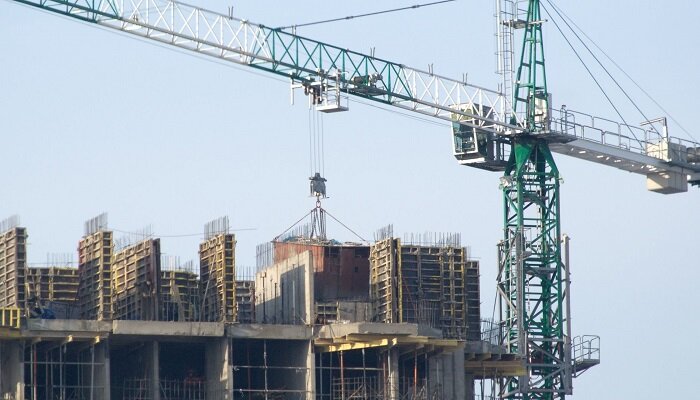 In Europe, construction companies are experiencing a decline in activity as a result of escalating costs, higher interest rates, and shortages of materials and labor. The International Construction Market Survey (ICMS) conducted by consulting firm Turner & Townsend indicates that the construction sector has been adversely affected by challenging economic conditions, leading to a decrease in confidence and private investment. However, it also reveals that construction inflation is projected to decrease significantly. The forecast for 2023 across 16 European regions surveyed shows an average inflation rate of 6.4%, a substantial drop from the 12.7% recorded in 2022.
With an average construction cost of €3,482/m2, Munich has overtaken Dublin as the priciest construction market within the European Union (EU). This change in ranking is primarily attributed to Munich's high labor costs, averaging €74.80 per hour, which significantly exceeds Dublin's rate of €43.80 per hour. Labor shortages are a significant issue faced by Germany and other European markets at present.
Although Munich's costs are high, Switzerland still holds the top position for the highest construction expenses. In the global ranking of the most expensive construction markets, Geneva and Zurich have now secured the third and fourth positions, respectively, with costs averaging €4,286/m2 and €4,278/m2.
Europe's construction industry has managed to reap the rewards of significant public investment, despite the challenges it faces. Governments have intervened to stimulate growth, improve connectivity, and accommodate the growing population. The private sector has also experienced positive investment trends in industrial, manufacturing, logistics, and data center projects, driven by digitalization and the post-pandemic e-commerce boom.
On a global scale, the ICMS indicates a decline in confidence within the construction sector, with high costs starting to impact market appetite. As per insights, the United States stands out as the most expensive country out of 89 global cities to build, with six US cities in the top ten. Taking the lead, New York claims the top spot with an average construction cost of €5,012/m2, closely trailed by San Francisco at €4,781/m2. These figures reflect the strength of the US dollar and the impact of policy interventions aimed at promoting growth in advanced manufacturing and green technology, known as Bidenomics.
Geneva and Zurich secure the third and fourth positions globally in terms of construction costs, while Tokyo (€4,207/m2) and Osaka (€4,134/m2) in Japan claim the fifth and sixth spots. Notably, both Hong Kong (€3,946/m2) and London (€3,567/m2) have dropped out of the top ten rankings for the first time, being overtaken by US markets.
The challenges faced by the construction industry in Europe, include higher interest rates and a shortage of skilled labor. There is a great need for clients to collaborate closely with supply chains, identify and share risks, build resilience in procurement processes, and anticipate potential disruptions to mitigate the impacts of these challenges.