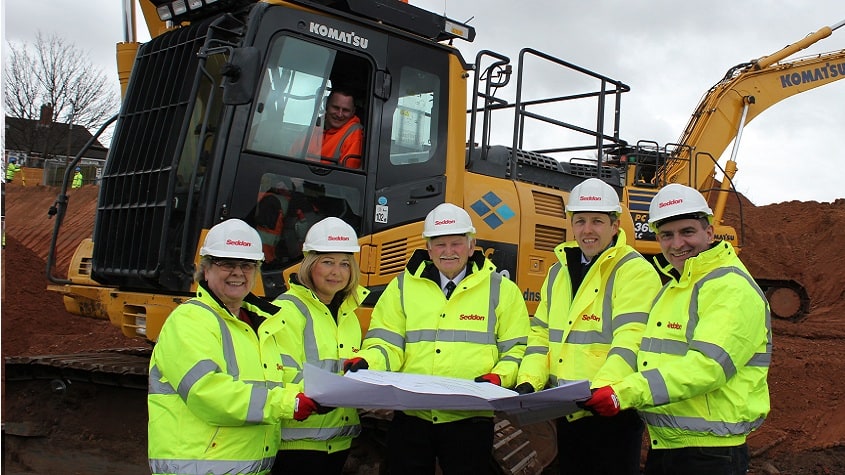 Seddon has begun work on a £7.5 million development, which will see 50 new council homes being built in Wednesbury, Staffordshire.
Developed in partnership with Sandwell Council, it will comprise four two-bedroom apartments, 28 two-bedroom houses, 15 three-bedroom houses and three four-bedroom houses.
The site was previously occupied by a high-rise block, Carisbrooke House and two maisonette blocks which were demolished by the council some years ago.
Duncan Williams, housing director at Seddon, said: "Delivering quality new-build properties that enhance the community together with our local authority partners is central to what we do.
"Friar Park will bring a range of affordable housing into the Sandwell area for local residents and we look forward to bringing the scheme to life."
Councillor Kerrie Carmichael, Sandwell Council's cabinet member for housing, visiting the site with local councillors said: "It's good news that work is starting on another housing development in Sandwell.
"This is another example of the council working with a partner such as Seddon to increase the quantity and choice of housing in Sandwell.
"Schemes like this are part of the council's wider affordable housing development programme to increase the number of council-owned homes available."
The homes are scheduled to be completed by June 2019.