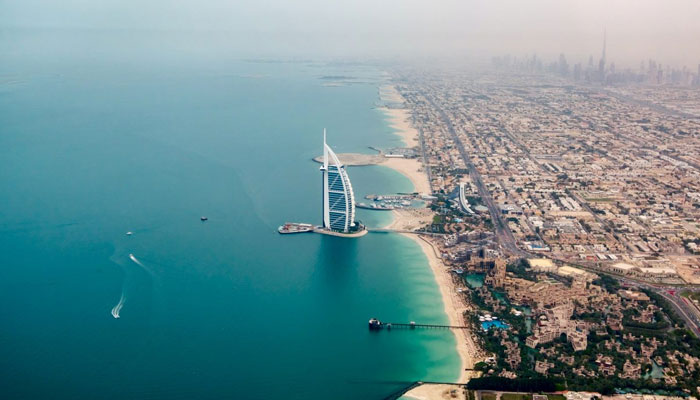 According to JLL's most recent Worldwide Real Estate Transparency Index, the real estate markets in Dubai and Abu Dhabi have been acknowledged as the top global innovators in 2022. In order to further emphasise its status as the Middle East and North Africa- MENA region's most transparent real estate market, Dubai also made its maiden appearance in the "Transparent" category.
According to JLL, the emirate rose three spots in the index to take up the 31st spot overall and is the only real estate market in MENA to be included in the "Transparent" tier. New rules governing market lending practises, beneficial ownership tracking, and sustainability reporting, as well as improved digital services and data provision, like service fee planning, automated valuations, and payments databases through the Dubai REST platform, happen to be the main drivers of Dubai's improvements in the transparency ranking arena.
The improvement in ranking also relies on recent initiatives like transaction-based sales indexes and a building wellbeing certification that the Dubai government has launched with private businesses. With the world economy on the mend, they saw the need to improve market transparency to make better decisions that would help both developers and investors, said HE Sultan Butti bin Mejren, who is the Director General of the Dubai Land Department. The Dubai Land Department is committed to increasing industry openness as more and more foreign investors seek to invest in Dubai's real estate.
They are glad that Dubai has opened up a new chapter of transparency and is the first city in the MENA area to do so, continued Bin Mejren. Dubai has improved its ranking in this year's Global Real Estate Transparency Index, which is a crucial tool for cross-border financing and corporate occupiers to help them make decisions. This is due to the government's ongoing efforts to drive digital services and data requirements, new regulations, and sustainability reporting.
Abu Dhabi, which was 45th overall, moved up one spot and kept its spot in the "Semi-Transparent" class. The enhancements are a result of the Dari platform's growth in digital services, which now includes databases for transactions and development as well as management of sales and leases. According to the study, the real estate market has benefited from the Department of Municipalities and Transport's publishing of its first code of conduct for real estate professionals as well as expanded data provision by private suppliers in new areas.