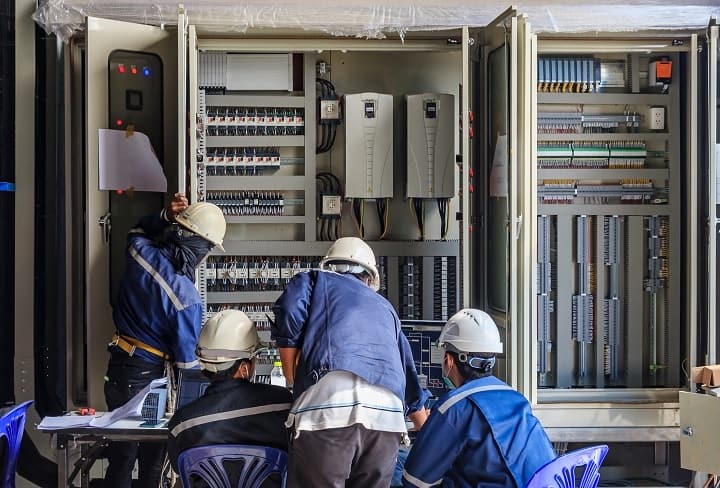 To keep your car running in good condition at all times, you need to change its engine oil, check the brakes, and make sure there's enough air on its tires. This routine preventive maintenance will hopefully lead you away from expensive car repairs and help extend the life of your vehicle. The same must also be the case when it comes to buildings.
Aside from the daily operations, maintaining a building or property in optimal condition must be a priority. Implementing a preventive maintenance plan that includes scheduled regular inspections and repairs can help ensure that a building's major systems and equipment are running in good condition. It also helps in avoiding worse problems that may lead to costly repairs.
To do that, ensure that the following items are on your building maintenance checklist:
Windows
Maintaining windows in a facility is crucial to the reputation of a business. Windows are a vulnerable part of the building and should be clean at all times. If windows are dirty, it may posit airborne hazards. Regular window cleaning reduces the cost of heating and cooling and contributes to a healthier environment.
Besides maintaining the aesthetics of windows, window cleaning is also an essential aspect of facility maintenance. Regular cleaning will increase the value of your property and protect your employees from dangers and hazards. A professional window cleaning company can eliminate these problems by removing any dirt that may be trapped in the window.
Electrical Systems
If you want all your electrical equipment to be running in optimal condition, you should inspect the outlets, wires, switches, breaker boxes, batteries, and other electrical components every once in a while.
This is to ensure that they don't have cracks or signs of erosion. Keep all circuit boxes free from dust and dirt. You may also want to consider using electric utility asset management software to better monitor the maintenance procedures for all your electrical systems.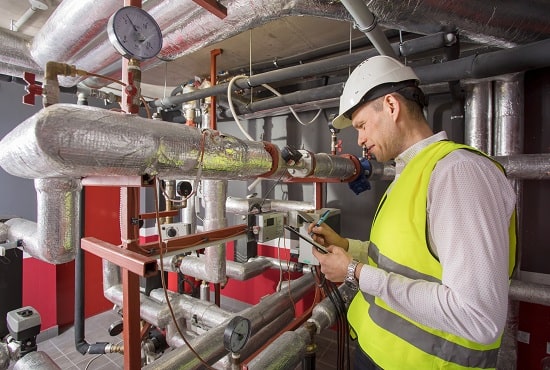 Lighting
It may seem unnecessary but checking the lighting is paramount to the safety and security of your establishment. Building personnel should check all lighting systems regularly. Aside from ensuring that the lights illuminate properly, you also need to inspect them for any signs of damage. Failure to maintain lighting fixtures can lead to poor quality, compromised safety and security, and destroyed energy savings.
Roofing
First of all, if you haven't had your roof maintained for a long time, there's a good chance that it may have leaked at some point. A leaky roof can be a sign of bigger problems down the road. It can lead to major damage—even compromising the entire roof structure.
The best way to avoid costly repairs is to hire a professional for regular inspections. This way, a professional can spot problems that you may have overlooked or simply haven't noticed yourself. Professional inspections can also help you catch potential issues as soon as they arise.
Regular roof maintenance can save you money in the long run. Regular inspections and repairs will extend the life of your roof and prevent expensive repairs.
HVAC System
A properly maintained HVAC unit is less likely to break down. A well-maintained HVAC system will generally last more than ten years, but poorly maintained units will require more frequent repairs. In addition, regular maintenance prevents costly emergency repairs.
Preventive maintenance includes cleaning the ductwork, changing air filters, etc. You might also want to call in professional HVAC technicians trained to inspect your system for potential problems.
Plumbing System
Regular plumbing system maintenance is critical to the longevity of your system. Even though you may experience a plumbing problem at any time, scheduling routine inspections and cleanings will go a long way toward keeping your pipes in good condition. Performing regular maintenance can also save you money by preventing unexpected plumbing emergencies.
Clogged drains can be a breeding ground for bacteria and mold. Even worse, clogged drains can lead to respiratory problems and infections. If you're unsure how to maintain your plumbing system, it's worth calling a professional plumber for an inspection. Even if you haven't seen any major problems, an annual plumbing checkup will reveal any potential issues before they become major plumbing emergencies.
Final Thoughts
With this preventive maintenance checklist for buildings, you should now have a guide in creating a complete maintenance plan for your establishment. It's also essential that you let all your employees be involved with this. This will guide you in creating a maintenance culture that will benefit everyone.