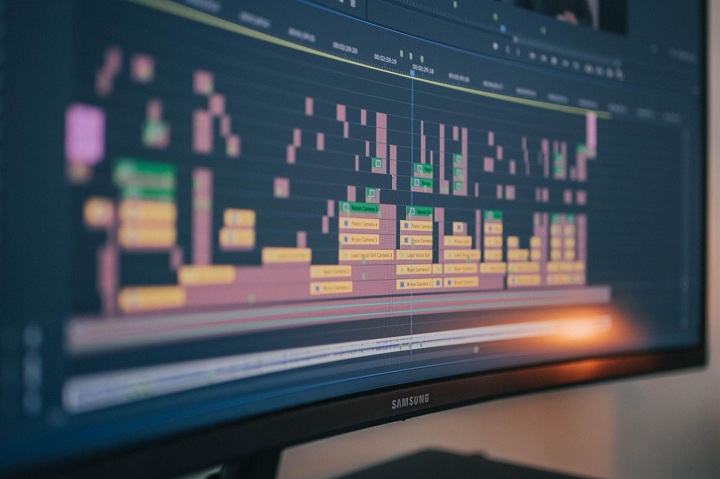 The workflow defines the value, implementation, and digitization of company operations. Responsibilities, facts, or records are handed from one person to another for execution based on established legal principles.
One accomplished development led to another in a process until the previous task was properly done. Workflow automation in construction management could specify how the construction schedule should be carried out, or it could participate in completing structural work.
Construction companies use manufacturing workflows to improve employees' integrated operations and share files amongst systems, with the overall objective of enhancing operational effectiveness, timeliness, and competitiveness and many more.
Imperatives Of Workflow Management For Construction Companies
Construction supervisors are inundated with responsibility. Many organizations maintain track of their routines and even checklists in their minds. Most keep receipts and utilize "check" versions of agreements and maintenance requests. There are some other files that administrators must submit or certify daily. Streamlining repeated and time-consuming operations increases productivity and decreases discrepancies.
Workflow management enables project managers to finish tasks much faster. That's also essential because commitments must be maintained. After all, each day beyond time raises the cost. When huge complicated projects consist of lots of smaller jobs that are impossible to keep track of without the support of tools, the need for outsourcing these tasks becomes abundantly clear.
Workflow greatly enhances the performance of construction projects. Using reliable production tools and workflow saves material use and preserves all in one central, accessible place.
The technologies enable every participant in work to successfully cooperate. As a result, it is vital to determine the correct workflow framework to support project implementation. Workflows improve the transparency of corporate processes.
Effective workflow systems enable faster and more accurate reporting, eliminating human mistakes and the time spent generating reports.
To ensure their industry's smooth operation and workflow, construction businesses demand quick, adaptable technologies. Scheduling complicated regulations, monitoring challenge workflow, and communicating with several vendors necessitates using a fully customizable and dependable technology.
Here are a few significant reasons:
Minimize deficiencies: Improving construction activities is an important step toward lowering overall deficiencies.
Enhance construction reliability: By perfect procedures, you may give superior quality of the project. As a result, consumers are pleased, and there is less revision and more recurring engagement.
Optimize functions: Several firms, primarily some in the building and construction industry, have plenty of redundant tasks. By focusing on your operations, you gain additional insight into something necessary, which is not.
Tip To Improve your Workflow process
1.  Monitoring And Management
When something approaches the time to break out a construction feature, maintaining a predetermined workflow for the construction time management phase can hopefully prevent problems.
That workflow procedure should explain each stage of the project, from expanding the distribution of the project to allocating resources to targets. You may have more reliable outcomes and satisfied consumers when you establish a procedure for this operation.
2.     Maintenance Of Components
The quality of your machinery is an overlooked factor in ensuring that a project is completed on schedule and under budget. The construction industry fails constantly across a whole project and may be quite inconvenient for you because of management.
Setting a maintenance workflow for each piece of equipment and appointing someone else to ensure that the equipment is working in good order at all times.
3.     Overstock
Factory refurbishment is one of the most significant construction processes; however, the management team frequently overlooked it, culminating in time overruns.
Administrators must prepare checklists, which are records that detail any work that does not comply with the specified requirements and should be done before the settlement.
4.     Tasks At The Workplace
A project coordinator should develop workflows for operations frequently conducted in the construction place. One might design a workflow for building houses for the structure. Throughout many circumstances, one does not need to depart from this workflow, thus unifying it for the personnel to simplify it.
Benefits Of Workflow for construction companies
Workflow management provides many advantages for construction organizations, but a few of the more important ones. Workflow management provides many advantages for construction organizations, but a few of the more important ones.
1.      Proper Work Completion
If you provide a job to the employees without describing how to perform it in a workflow, they may make key inaccuracies that delay your project, or they may take a longer time to complete it.
Through proper construction management, you may enhance the possibilities that the job is done accurately and swiftly by designing an efficient process ahead of time.
2.      Make Work Faster
Workflows not only save staff time, but they also save management time. By creating workflows, you'll be able to set the activity in progress and allow your staff to manage it without constantly worrying about how they're functioning. This frees up your time to focus on more important concerns.
3.      Make Procedures More Consistent
The construction industry is more likely to be completed on time and under budget if the procedures have been industrialized, which means you have written down, especially how activities should be completed each occasion.
It leads to increased consistency since you won't be uncertain about the amount of time required to complete a project. You'll be capable of building a financial plan and timetable that won't depart from your estimates. You will be more likely to get paid on time if you transform these smash lists into a process and go through them just before the project's conclusion.
Conclusion
Construction projects are highly structured activities. Successfully delivering building projects necessitates the exact control of processes from inception to completion. Over the past few years, workflow management has progressed from taking notes to email, databases, file transfer sites and then to organizational data management systems and manufacturing project software solutions.
Process control for reviews, approvals and other critical project operations has been automated to decrease risk and expense while boosting efficiency and quality. Effective workflow management is especially important for projects that need collaboration between team members from several companies. For the success of construction projects of construction companies, workflow is vital.