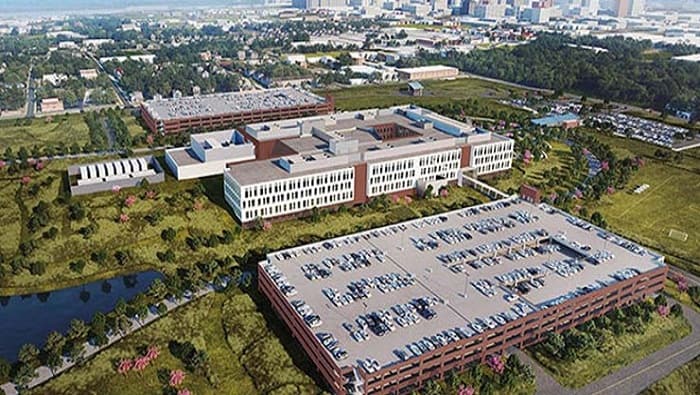 The design-build team of McCarthy HITT with Black & Veatch Gensler JV, and Akima has secured a $711.7m contract to deliver $1.7bn Next NGA West (N2W) project, a new campus for the National Geospatial-Intelligence Agency (NGA) in St. Louis, Missouri.
The new campus will be located in the St. Louis Place neighbourhood at Jefferson and Cass avenues in north St. Louis.
The total project cost includes the McCarthy HITT contract worth $711.7m, land procurement, post-construction outfitting of the building, and small business set-aside construction projects.
McCarthy Building Companies vice president of operations and the McCarthy HITT team's project executive Jeffery Boyer said: "McCarthy is pleased to have been selected, along with our partners, to build the NGA's new state-of-the-art campus.
"As the largest federal investment project in St. Louis history it is expected to have a tremendous regional impact in terms of expanding jobs, promoting economic development and strengthening our local community."
To be built on a 97-acre site, the N2W campus will replace the existing NGA building situated south of downtown.
The new project will feature a 712,000ft² office building, a visitor centre, parking garages, a remote inspection facility and access control points.
The design and construction of the project will be overseen by the Kansas City District, US Army Corps of Engineers (USACE).
Preliminary works, including several design and preconstruction activities, submittals and joint planning are set to begin later this year.
Major construction work will commence in early 2020, with plans for the new campus to be operational in 2025.
The project is expected to create up to 1,300 jobs per day at the site during its peak construction in 2022. Overall, the development will create 5,000 construction jobs.
Boyer said: "Throughout the project we'll be working closely with NGA and the U.S. Army Corps of Engineers, as well as many teams of trade partners, community organizations and others."
He further added that the team includes some of the nation's most capable experts in large federal project execution, design-build/O&M, construction, and federal operations and maintenance from across the nation.
Upon completion, the new campus will offer benefits such as expanded engagement opportunities with universities and innovative, technology-based companies; environmental and cost advantages; an improved ability to hire new employees; and proximity to NGA's data facilities and current and future staff.