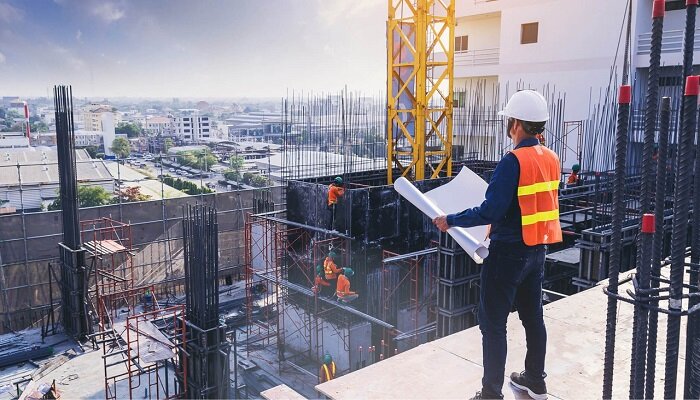 World Construction Today – Glenigan's research shows that the construction industry has been relatively stable over the past three months thanks to a rise in the number of big projects that have begun.
According to the company's most recent construction review, which covered the three months ending at the end of October, the decline in project starts observed during the previous review period was softening, with levels apparently virtually remaining steady. Glenigan cautioned that due to the geopolitical unrest in Eastern Europe, the rise in material and energy prices, and the UK's recession, this brief time of relief should be viewed with caution.
The stability was due to significant project starts, or those costing more than £100 million, increasing by 28% to stand at 19% more than a year ago.
Comparatively, starts on projects under £100 million decreased by 17%, which is a 13% decrease from 2021 levels. The total number of big contract awards increased as well; it increased by a fifth from the preceding three months and by almost a quarter (24% from 2021).
In the meantime, smaller-project grants decreased by 15% from the previous three months and 13% from last year's level. Indications of a pipeline of work beginning to flow after almost six months of blockage were also noticed in the evaluation.
Detailed planning approvals are currently 22% greater than they were a year ago, up 29% from the previous three months. This includes a 99% rise in large project clearances compared to the prior quarter, bringing the total to 126% higher than a year earlier.
UK construction remains enveloped by many external headwinds, many of which are completely out of the industry's control, said Allan Wilen, Glenigan's director of economics. However, the large increase in megaprojects over the evaluation period was encouraging.
Wilen pointed out that the government recently released its Autumn Statement, which included the most significant public works package in 40 years and significant funding for key infrastructure, and predicted that it would "no doubt be the shot in the arm numerous contractors have been seeking for.
The aim to cut built-environment emissions by 15% by 2030, he continued, will present many chances for retrofit specialists.