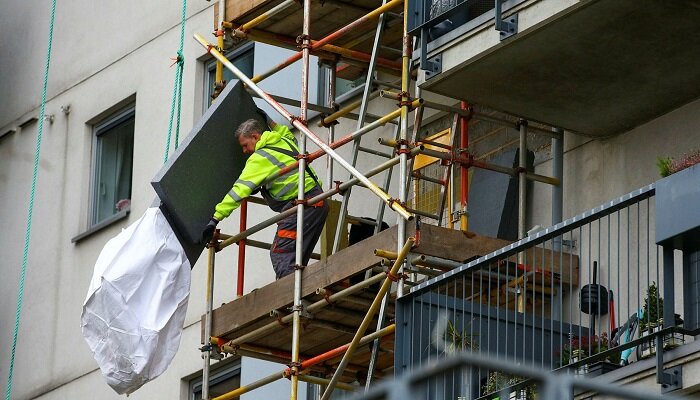 World Construction Today – The UK government has issued a consultation on how to implement the contentious building safety levy, which is intended to earn £3 billion through a planning fee on private development.
The Department for Levelling Up, Housing, and Communities (DLUHC) said that the levy rates for the fund, which is anticipated to earn £3 billion over ten years, may change depending on the location of a building. The consultation recommended that building owners or developers might pay lower rates in regions with lower land and home values. The fee has been deemed inappropriate by the homebuilding industry.
The funds obtained will be used to cover remediation costs for taller than 11-meter "abandoned" buildings that require fire safety renovations but whose owners cannot be found or reached.
Regardless of the intended residences' height, residential building developers will be required to make a payment, according to the consultation. If they don't, the department warned that it would affect future income and prevent them from moving on with their ongoing building projects. The charge is anticipated to be paid by developers when they apply for planning approval.
Local governments were also said to be ideally positioned to operate as the collecting agents since they have the requisite processes, information, expertise, and partnerships in place with the developer sector, according to the consultation. As stated by the government, affordable dwellings would probably be exempt from the levy charge to assure supply.
Furthermore, it said that community structures such as hospitals, children's homes, and shelters for domestic abuse victims would also be exempt.
The government has been clear that developers must pay to remedy building safety issues, and the building safety levy is a crucial component of making that a reality, said minister for local government and building safety, Lee Rowley. The consultation will provide businesses and local governments with a chance to collaborate with them moving forward.
All interested parties are asked for their opinions on how the levy will operate, what the rates will be, who will be required to pay, the consequences, and who will be in charge of collecting the levy. The agency stated that it wanted professionals in building regulation, local governments, and developers of all sizes to participate in the consultation.
The charge, which was initially announced in February of last year, will be periodically reviewed and modified in response to evolving factors, such as shifting economic conditions. In April 2022, plans to expand it to include all residential structures were confirmed; however, by excluding smaller projects, the government hopes to safeguard small and medium-sized businesses. The charge is an addition to the commitments made earlier this year, under which homebuilders agreed to correct fire safety flaws in structures over 11 metres they were involved in creating or renovating over the past 30 years in England. This amounts to a minimum $2 billion commitment.