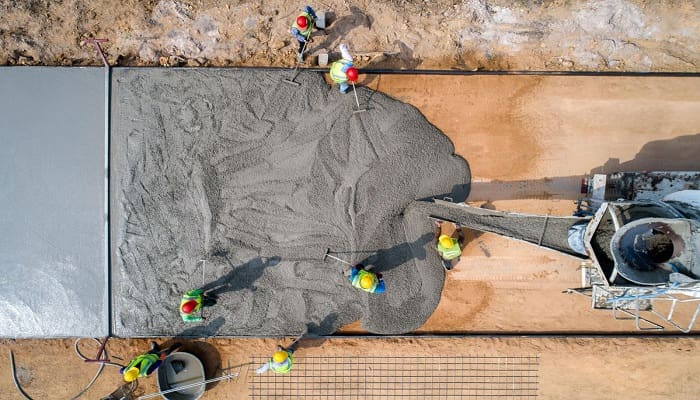 World Construction Today – As part of a global endeavour, several sizable contractors have vowed to cut their cement carbon pollution and speed up work toward net-zero goals. The ConcreteZero commitment, which seeks to achieve 100% net-zero concrete by 2050, currently has a total of 17 firms that use concrete as a product.
The following businesses have joined the pact, which goes into effect as we report:
The ConcreteZero promise, organised by environmental activists at Climate Group, asks construction companies to make short-term pledges to use greener construction materials and to take full advantage of the potential to cut pollution during manufacturing. Additionally, the companies vow to use 50% less concrete by 2030 and 30% by 2025.
In order to establish an international benchmark for low-emission and net-zero concrete, those who join ConcreteZero will monitor and review the carbon emissions related to the concrete they use. It's time for real targets to decrease carbon emissions in years, not decades, according to Climate Group's head of industry, Jen Carson. ConcreteZero is sending a message to the sector that the biggest consumers want it to innovate and take immediate action on emissions.
Demand is growing, and steel and concrete emit as much pollution as all forms of global road transportation. Without significant, radical changes in industry, they cannot handle the climate catastrophe. While the cement sector is the third-largest source of worldwide carbon dioxide emissions, the manufacturing of concrete accounts for 8% of yearly global carbon emissions.
Cement, gravel, sand, and water are combined to create concrete, a finished consumer good. However, the chemical process required to produce traditional limestone cement takes a lot of energy and produces a sizable amount of carbon dioxide. The amount of carbon emissions associated with the finished product is dramatically increased when cement is added to the concrete mix. Rossella Nicolin, head of sustainability for Europe at Laing O'Rourke, said in a statement prior to the start of the campaign that they are happy to be one of the founding contributors to the Climate Group's ConcreteZero pledge and to lead the industry shift to net zero.
The sector needs to act more quickly, and by cooperating together, they can more successfully create a market for low-carbon concrete on a worldwide scale. They are eager to collaborate with their customers, collaborators, and supply chain to provide viable strategies that will advance this agenda.
According to Mace's global head of responsible business, James Low, zero-carbon concrete is a necessary step in order to create a truly sustainable built environment. Mace has a tremendous platform to engage, share expertise, favourably impact, drive significant change, and expedite their response to the environmental crisis by being a founding member of ConcreteZero.
The World Green Building Council, the World Business Council for Sustainable Development, as well as international non-profit Climate Group are partners in ConcreteZero, a global movement that unites organisations to develop a market for net-zero concrete.