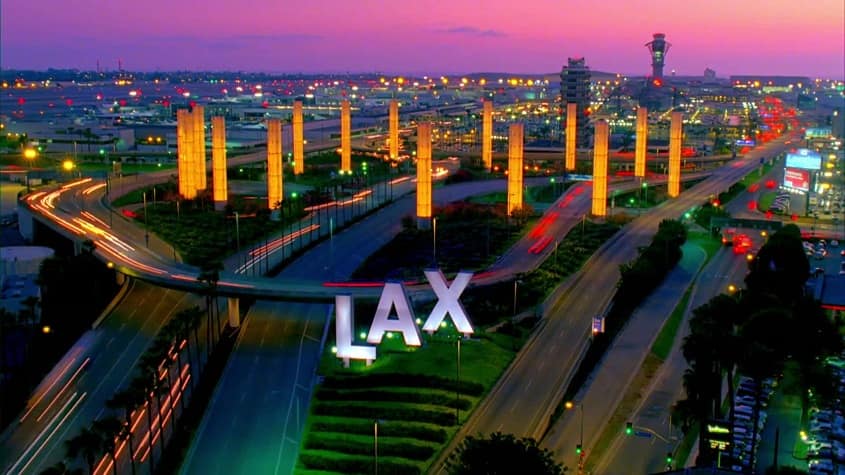 Los Angeles World Airports (LAWA) opened up the comment period for the Draft Request for Qualifications (RFQ) for the LAX Northside Area project.
The LAX Northside Area is located immediately adjacent to LAX and in proximity to high-quality educational institutions, a world-class tech hub, a retail corridor and residential areas. The area is approximately 93 acres situated between the north airfield of LAX and the communities of Westchester and Playa del Rey.
It stretches from Loyola Boulevard and West chester Parkway on the east to Pershing Drive on the west. Given the size and location of the property, the project area provides opportunities for innovative proposals on how to utilize the land within the constraints of the guidelines created with the input of the local community.
"The LAX Northside Area project is an incredible opportunity for the airport to work with the neighboring community and a development team to create park space, pedestrian walkways, and community and civic spaces that will create jobs and transform the area," said John Carver, Deputy Chief Development Officer for LAWA. "We hope that teams will take a look at the RFQ, offer comments, and engage in this process so we can bring forth the best and most innovative ideas for this project area."
The LAX Northside Project is an opportunity to reimagine the under-utilized land to better serve the Westchester and Playa del Rey communities, the people of Los Angeles, and LAX. Development of the land would complement community efforts to revitalize and support local businesses, provide more jobs, meet the needs of the airport and of local groups, and address the growing demand for recreation and amenities for the surrounding communities.
Allowable uses include campus-like office and research and development facilities, community and civic uses, open space and recreational uses for the community, and a secured landscaped buffer zone. The development team ultimately chosen for the LAX Northside Area project will also be responsible for the implementation of all necessary parking, pedestrian walkways, buffers, and other project amenities.
This solicitation will consist of two phases: this RFQ phase (including the comment period) followed by a Request for Proposals (RFP) phase. Based on its evaluation of the Statement of Qualifications, LAWA intends for the RFQ process to result in the identification of the most qualified potential respondents, to respond to the RFP, which will be issued at a later date. LAWA's primary objective is to utilize the LAX Northside Area to its full potential, consistent with all applicable zoning and design guidelines.
LAX Northside Area project documents, including FAQs, environmental documents, the project schedule and the draft RFQ, can be found here. The draft RFQ and opportunity for submission of comments rel="noopener noreferrer" can be found on LABVN here.
About Los Angeles World Airports (LAWA)
Los Angeles World Airports (LAWA) is the City of Los Angeles department that owns and operates Los Angeles International (LAX) and Van Nuys (VNY) general aviation airports, as well as aviation-related property in Palmdale. Both play an integral role in helping to meet the Southern California regional demand for passenger, cargo and general aviation service. Both airports make a distinct contribution to the strength of the system as it provides a high level of safety, security and service for its customers, communities and stakeholders. More information can rel="noopener noreferrer" be found at flylax.com. As a covered entity under Title II of the Americans with Disabilities Act, the City of Los Angeles does not discriminate on the basis of disability and, upon request, will provide reasonable accommodation to ensure equal access to its programs, services, and activities. Alternative formats in large print, braille, audio, and other forms (if possible) will be provided upon request