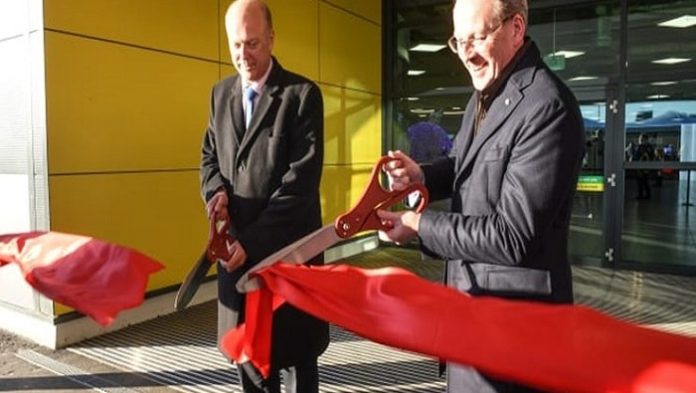 Secretary of State for Transport Chris Grayling has inaugurated an upgraded terminal at London Luton Airport (LLA), marking the culmination of the airport's £160m, three-year transformation project.
The redevelopment, the biggest in the airport's 80-year history, focused on making passenger journeys easier, quicker and more enjoyable, with improvements being made in the terminal and to the ways in which people get to and from the airport.
The transformation will increase the airport's annual capacity by 50% to 18 million passengers by 2020. Since the work began, passenger numbers have increased by 35%, making LLA London's fastest growing airport. Over 16.5 million passengers are expected to fly in 2018, an increase of 5% on 2017.
Transport Secretary Grayling said: "Luton's investment firmly puts passengers at the heart of development and will improve the experience of those using the airport for business or holidays.
"Supporting thriving airports like Luton will form a part of the Government's Aviation 2050 consultation, ensuring the benefits of transformation are felt across the local area."
Following the upgrade of the terminal, LLA will now offer passengers 30 new high street and luxury stores, including Hugo Boss, Chanel, which offers an exclusive range at LLA, and Oliver Bonas' first airport store; more than 1,000 additional seats and free Wi-Fi; a new boarding pier, with eight additional boarding gates; an expanded security search area; and a new dual carriageway, bus interchange and multi-storey car park.
London Luton Airport CEO Nick Barton said:"2018 has been a milestone year for LLA. We celebrated our 80th anniversary in the summer and now we have completed our three-year transformation which brings a host of benefits to passengers.
"This is a new era for LLA. We are the fastest-growing major London airport and are now in a position to play an increasingly important role in the UK's aviation network."