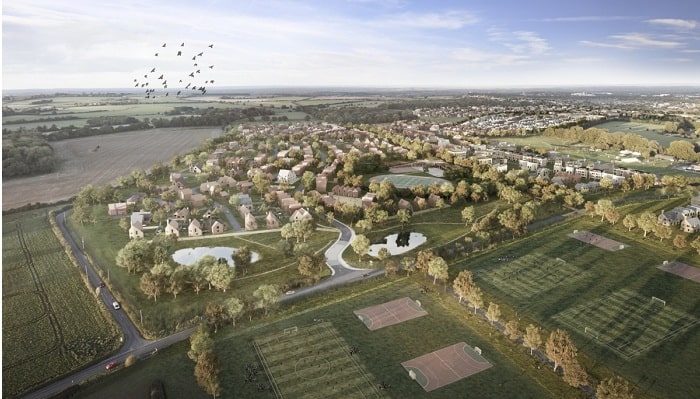 The joint venture brings together both local authorities – Basingstoke and Deane Borough Council and Hampshire County Council – with master developer Urban&Civic and global charitable foundation the Wellcome Trust.
Together the Manydown Development Vehicle LLP will deliver 3,500 new homes, a 250-acre country park; two primary schools with land reserved for a potential new secondary school, two local centres, businesses, shops and community facilities.
The agreement comes just weeks after the decision was taken to grant the two councils outline planning permission for the development. It is the first phase of one of the largest residential-led development schemes in the South East on 2,000 acres of land in public ownership.
Work is now underway to enable a start on site in late 2021. Basingstoke and Deane Borough Council's Cabinet Member for Regeneration and Property Cllr John Izett said: "We can now move forward to develop Manydown.
"With a formidable public-private partnership now in place I am confident that all the comprehensive preparations, creative 21st century urban design and planning and attention to the views of our residents will be put to excellent effect in realising a new community and urban extension for Basingstoke."
Urban&Civic Chief Executive Officer Nigel Hugill said: "I applaud the determination of Basingstoke and Deane Borough Council, in conjunction with Hampshire County Council, to create a partnership capable of keeping hold of such bold ambition. Urban&Civic will relish taking charge of operational delivery."