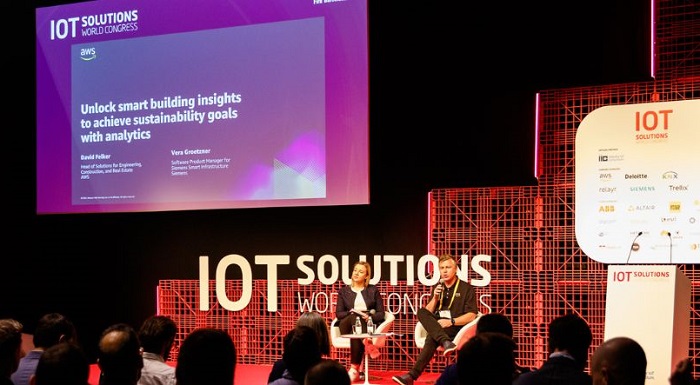 IOT Solutions World Congress 2023 (IOTSWC 2023) will have a Testbed Area showcasing cybersecurity systems, collaborative robots and solutions that transform urban last mile logistics when it takes place from 31 January to 2 February 2023 in Barcelona, Spain.
Cybersecurity has become a heightened focus for businesses, especially for those in the healthcare and automotive industries. Hence, solutions provider Irdeto will exhibit its first healthcare-specific cybersecurity platform that combines on-device detection capabilities with a cloud platform to proactively identify software vulnerabilities and manage product lifestyle.
Meanwhile, Siemens will be presenting a vehicle hacking simulation that features various scenarios including brake removal, mileage modification and remote control of vehicle functions to raise awareness of the ways that connected cars can be vulnerable to cyberattacks.
Service robot manufacturer PAL Robotics, which aims to change the concept of robotics and highlight how robots can work with humans, will also demonstrate products at the IOTSWC Testbed. It will be showing its TIAGo robot and how the teleoperation of its arm works in a way that it can detect external disturbances such as obstacles.
Two testbeds aim to showcase smart city solutions. Water management business Aqualia, citizen service group FCC, and manufacturer Rigual will present a solution built using Microsoft and Teltonikia digital twins, internet of things and extended reality to digitise vehicles used in cleaning services to help service providers in smart cities increase sustainability and efficiency.
Meanwhile, mobility research hub CARNET is presenting Ona, an autonomous hub vehicle that works with smaller autonomous delivery devices and a remote control centre. Ona is designed to manage communications, collect data and optimise fleet operations.
Zariot, another cybersecurity firm, is showcasing its SmartAxion, a logistic management solution that has blockchain security directly embedded in the device and within the connectivity infrastructure, meaning it is blockchain-secured from device to cloud.
Three other testbeds are tackling solutions in the manufacturing, energy and food and beverage industries. Deloitte will present a predictive maintenance solution that uses sensors to capture data from robotic arms are manufacturing plants in order to optimise operation. Elsewhere, global energy supplier Engie is focused on creating a Data Space that enables data sharing across the energy supply chain.
Finally, water treatment service provider Evowater Technology Company is presenting an automatic solution that periodically sanitises beverage dispenser conducts and reusable bottles.