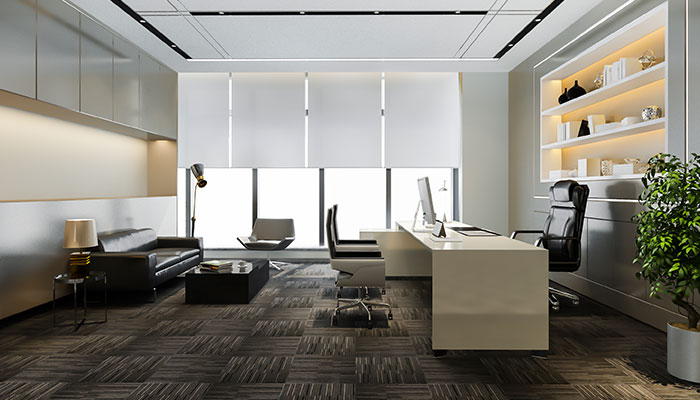 Embarking on some major fit-out projects this year? With three out of four inner-city workers vowing never to return to working in the office full-time, it's not surprising that employers are looking for ways to incentivise returning to the office space.
However, when you're the one responsible for realising someone else's vision, fit-outs often feel daunting. In our handy guide below, we've outlined the most important things to consider in the process.
Planning
Firstly, you'll need to check things over with your client to ensure that you're a good fit for the type of fit-out they're looking for. Your client might already have a few designs and ideas drawn up, so you'll need to make sure you can realistically undertake the work.
Consult team members to take wider suggestions and then consider whether you'll be able to achieve the final goal. As with any renovation, it's also crucial to ensure that you've obtained relevant construction insurance to protect your colleagues and company during the fit-out.
Budget
It's a good idea to look around for the best prices for all the necessary equipment. Consider buying second-hand and make sure to check online resale sites and specialist construction forums – you might even find a job lot of spares left over from a finished renovation nearby.
Secure multiple quotes for labour and try to compare where necessary, factoring in the hidden costs and inevitable fees. If you have an accountant, make sure you discuss your circumstances with them and try to find out exactly what could be classed as business expenses.
Furniture
Don't overlook the importance of the furniture! Work alongside suppliers you trust to provide your client with the best ergonomic desk chairs, separate seating areas and collaborative spaces. You should also consider smaller items like recycling bins to make your fit-out as environmentally friendly as possible.
Technology
In any modern business, it's crucial to ensure that all staff will be provided with effective, up-to-date technology. If you spot any weaknesses in your clients' proposal, you could suggest improvements that will enable them to get the most out of what they require.
Walkthrough and final checks
Lastly, you should always carry out a detailed review and walkthrough of the space you've envisioned with your client – before you start the work. By imagining the space in practice, you'll be able to spot any outstanding issues and determine a completion date. Remember to never sign anything off until absolutely every aspect has been considered.
It's your responsibility to deliver on time. Ensuring that you have an efficient, dynamic team of interior designers, architects and engineers will help every fit-out run as smoothly as possible.