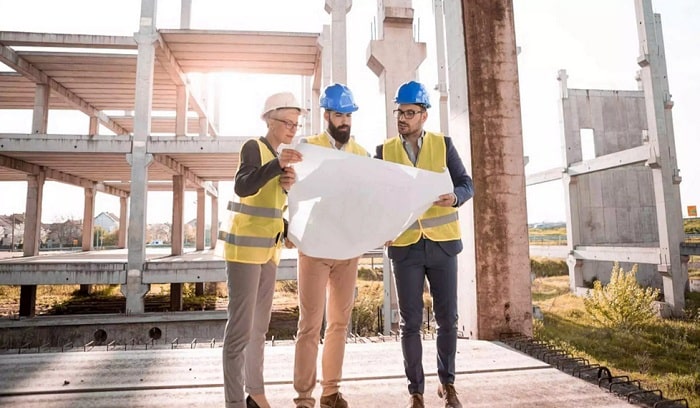 Although the recession of 2020 was one of the shortest in history, its effects may still be seen in the greater US economy and the construction and engineering-C & E business. As we enter the second year of recovery in 2022, the industry will play a critical role in assisting the country's economic strategy. The Infrastructure Investment and Jobs Act—IIJA, which includes improvements in patient care, community security, and other basic infrastructure, is expected to benefit C & E companies and speed up recovery in the non-residential sector. The housing segment is predicted to maintain its strength and activity levels from 2021.
As it prepares to shift toward linked construction capabilities, the industry has boosted its expenditures on digital, notably via mergers and acquisitions (M & A). These technologies can assist C & E companies in supporting efforts like smart urban, urban air mobility, and climate change programmes, while also improving internal operating efficiencies, lowering costs, and increasing margins. The engineering and construction sector is poised to have an exciting year in 2022, and the annual outlook examines five key trends to keep an eye on.
There are five key trends to keep an eye on in the engineering and construction business.
Several factors are putting the industry in a solid position to grow despite difficulties.
During the pandemic, the sector performed admirably, and it has continued to do so during the recovery phase. Total construction spending rebounded and reached a high of $1.57 trillion in July 2021, a period high and 12% higher than average levels in 2019. According to a recent survey, 91% of C & E respondents see their industry's business outlook as being somewhat or extremely favourable, up 23% from last year. The predicted excellent performance of the residential sector and the development of the non-residential sector as a result of the $1 trillion IIJA are driving this industry confidence.
Residential activity remained high despite increasing material prices and the development of the coronavirus Delta type, according to a closer examination of the 2 parts. Non-residential spending, on the other hand, grew slowly during most of 2021. In July 2021, spending in education, offices, transport, medical services, and commercial establishments fell the most year over year (YoY).
Project delivery and profits are expected to be impacted by supply disruptions and sourcing problems.
The pandemic highlighted the weaknesses of global supply systems in the second half of 2020. As global manufacturing began and supplies normalised, supply problems were anticipated to stabilise in 2021. However, supply constraints caused by the pandemic continue to influence crucial resources such as wood, paint and coatings, aluminium, steel, and cement, among many others.
This crisis has two ramifications. The first issue is a lack of materials; according to a survey conducted by the Associated General Contractors of America (AGC), 75% of C & E firms reported project delays owing to lengthier lead times or material shortages. Furthermore, 57% said they had experienced delivery delays, showing that the sector has a hard time predicting when materials will arrive. The second effect involves higher expenses; in the first seven months of 2021, prices of crucial construction materials climbed by double digits each month. Overall, supply chain disruptions and instability are predicted to be among the most significant problems in 2022, and companies who can successfully traverse these will likely emerge as champions.
Connected construction will assist the construction industry in unlocking new value streams.
The face of the industry is fast changing because engineering firms, contractors, and other value-chain participants discover the benefits of linked construction methods and progressively adopt them. These capabilities enable us to integrate resources, personnel, procedures, and worksites together on a single platform, allowing everybody to work smarter, avoid delays, improve resource utilisation and effectiveness, and gain better visibility into operations.
Emerging technologies, as well as the data and analytic tools that these new features might enable, are at the heart of linked building. Leveraging data, analytics, and user-based insight skills could be crucial as the construction industry evolves toward linked development. By 2022, "linked construction" will almost certainly be a catch-all term for major digital expenditures aimed at connecting, integrating, and automating activities, as well as bringing the entire value chain onto one secure, intelligent infrastructure.
M & A will aid in the development of broad-based competencies.
Most C & E companies in 2020 were risk-averse and concentrated on cash preservation to retain liquidity. Nevertheless, the first nine months of 2021 showed a stark contrast, with transaction levels already 152% greater than the full year of 2020 and 10% more than all business in 2019. During the first 8 months of 2021, the US C & E industry experienced increased M&A activity, with $16 billion in transaction value. By the end of the year, the industry is likely to have surpassed the $20 billion deal value milestone.
In order to acquire faster access to the new digitalization and solutions, C & E firms have rekindled their interest in technology and telecom areas. Between August 2020 and August 2021, C & E firms in the United States bought as many as 27 targets in the software, electronics, tech support and services, and motion picture industries. This is a step in the right direction, and it is expected to accelerate in 2022 as C & E businesses try to acquire technology that will assist in the design of a linked, unified, and robotic operations foundation.
As the workforce landscape transforms, businesses continue to face labour shortages.
When the pandemic ended, the primary concern for most C & E firms was to properly resume work on job sites. Surprisingly, while promptly implementing the essential safety requirements, the industry is still grappling with the problem of attracting personnel. Not filling job openings can harm C & E enterprises in a variety of ways, including project delays and cancellations; project scaling back; lack of response to market needs; failing project bids; and struggling to innovate, to name a few.
A lack of suitable candidates is another factor exacerbating labour shortages. Industry developments in integrating digital technology with essential workstreams to boost efficiency, profitability, and worker safety are contributing to the skills gap. Adapting existing talent strategies and instituting talent planning and workforce experience strategies may be crucial to overcoming workforce difficulties as one moves into 2022.