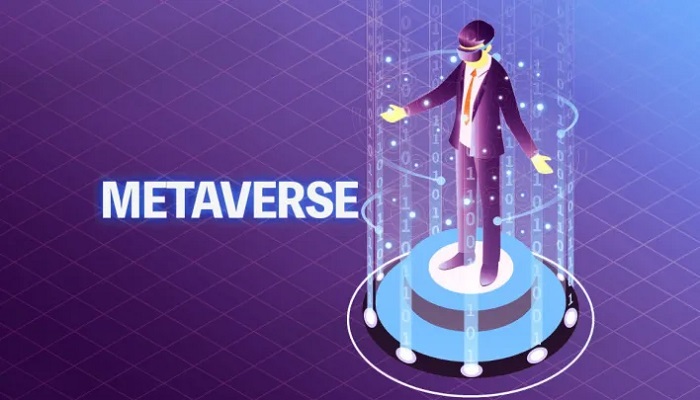 World Construction Today – Dubai Electricity and Water Authority (DEWA) became the first local government organisation to establish its platform on the Metaverse in order to provide its services to consumers, employees, and the general public with the debut of its "DEWAVerse" platform.
DEWA engages in Metaverse technology to implement and improve its ongoing and upcoming initiatives, which help to increase stakeholder satisfaction, company growth, boost productivity, and cut costs.
This was revealed at a meeting of DEWA's Digital Transformation Steering Committee, where McKinsey also participated and presented the report on the Digital Quotient Assessment 2022, emphasising that DEWA has retained its position as a leading utility company in the world when it comes to digital innovation. At DEWA, they work to improve the use of Fourth Industrial Revolution technologies, such as the Metaverse, which is a key pillar and a new way of working in all crucial sectors. They want to leverage this technology to find new opportunities and offer creative solutions that speed up growth and improve Dubai's position in the region and around the world.
This contributes to the realisation of HH Sheikh Mohammed bin Rashid Al Maktoum's vision and directives to take advantage of digital technologies and artificial intelligence to enhance performance and people's quality of life. He is the Vice President and Prime Minister of the UAE and Ruler of Dubai.
In order to increase Dubai's success in this area, HH Sheikh Hamdan bin Mohammed bin Rashid Al Maktoum, Crown Prince of Dubai and Chairman of the Executive Council of Dubai, launched the Dubai Metaverse Strategy. This strategy aims to make Dubai one of the top 10 metaverse markets as well as a global hub for the metaverse community. Seven projects utilising Metaverse technology were examined during the meeting. These include the first of its kind in the area, the Customer Service Center, which enables users to contact Customer Care Center workers to resolve their issues and carry out transactions online.
Users of DEWA Workplace can move about the DEWA buildings and meet regularly there. Users of the DEWA Future Lab can have brainstorming sessions, talk about problems, and come up with the best solutions by utilising innovation tools in a virtual environment. First aid and fire safety practises are basically introduced in this course.
Solar panel repair and report generation are all done by MetaDrone using VR. New hires can access virtual information on DEWA's vision and mission through DEWA Onboarding. In 2014, DEWA was among the first governmental organisations in Dubai to totally complete the smart conversion of all of its services. The adoption of Google Glasses in 2014, which represented a fresh shift in the quality of services offered, is one of DEWA's major turning points.
The app was created especially to meet DEWA's requirements for keeping track of any issues at its stations. DEWA implemented Microsoft's HoloLens Technology in 2016 in order to better its operations and boost productivity. It was the first government body to use this technology for water and power supplies. Additionally, DEWA began utilising the Smart Helmet & Smart Glasses (DAQRI) in 2017 to assist engineers in power plants. This device utilises virtual reality technology.
For the first time in the MENA region, DEWA staged the 22nd Water, Energy, Technology, and Environment Exhibition (WETEX) in conjunction with the Dubai Solar Show (DSS) in 2020 on a virtual 3D platform. The event made it possible for attendees and advertisers to participate without having to travel. Additionally, DEWA offered its staff access to a virtual reality studio and self-service.
The training facility offers DEWA staff members simulated instruction in first aid, safety protocols, and fire prevention, as well as an overview of DEWA, its initiatives, overall strategy, and the services offered to both staff members and consumers. A virtual reality generation, production, and distribution project for energy and water was also introduced by DEWA in 2021. This project offers a 3D simulation of 132/11 kV substations, an interactive teaching test, and a simulation and visualisation model for a variety of gadgets and equipment in the distribution network. At its Innovation Centre in the Mohammed bin Rashid Al Maktoum Solar Park, DEWA introduced a Digital Guide and Virtual Orientation excursion in 2022 using augmented reality.