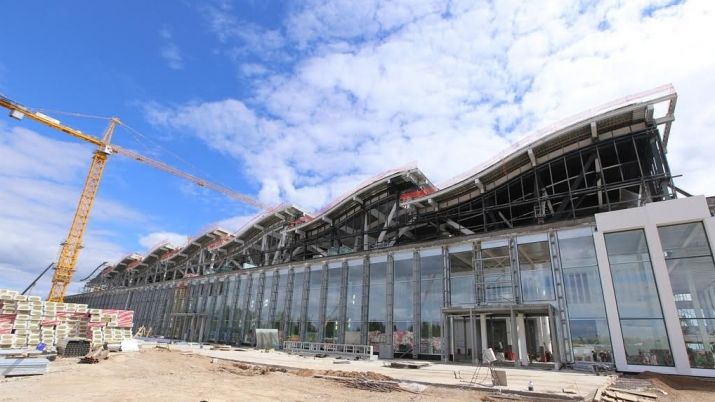 The contracted has been awarded to two Hochtier subsidiaries in the form of a joint venture. Construction for the project is set to commence towards the end of 2021. This will allow time for all environmental permits to be issued for the work.
Currently, San Deigo International Airport relies on a 1960s era terminal which is considered under capacity as passenger numbers at the airport continue to rise year on year. Despite this, passenger numbers throughout 2020 have been projected to be considerably lower as a result of the coronavirus (COVID-19) pandemic.
The new structure, which will be constructed in two phases, will span a total area of 1.2 million-square-feet. The building will include 30 gates and will replace the existing terminal.
The project will bring the total number of gates at the airport up to 62, with 19 new gates set to be delivered at the beginning of 2025, and a further 11 being constructed during 2027.
The terminal has been designed with multiple energy- and sustainability-focused features. This includes redesigned taxiways which have been designed to cut aircraft taxiing times which in turn will slash the amount of greenhouse gases entering the atmosphere.
An underground fuel-delivery system has also been included as part of the plans which will result in more efficient flow at gates as fuel-delivery trucks will be needed at less intervals.
San Diego International Airport was first opened in 1928 and has since had a number of expansions and improvements to meet the growing passenger demand at the airport. One major expansion was completed during the second half of 2013, and was known as "The Green Build" which included the addition of ten gates, more security lanes and an expanded concession area.
This news comes as part of a wider scheme known as The Airport Development Plan (ADP) which seeks to meet increased passenger traffic from now through to 2035.
About Hochtief
Founded in 1875 in Frankfurt, Germany, Hochtief is "building the world of tomorrow" thanks to its innovative solutions it is implementing around the world. The company has three regional divisions which are Hochtief Europe, Hochtief America and Hochtief Asia Pacific.
In addition, the engineering-led global infrastructure group holds a 20 per cent stake in Abertis, a world leader in international toll road operations.