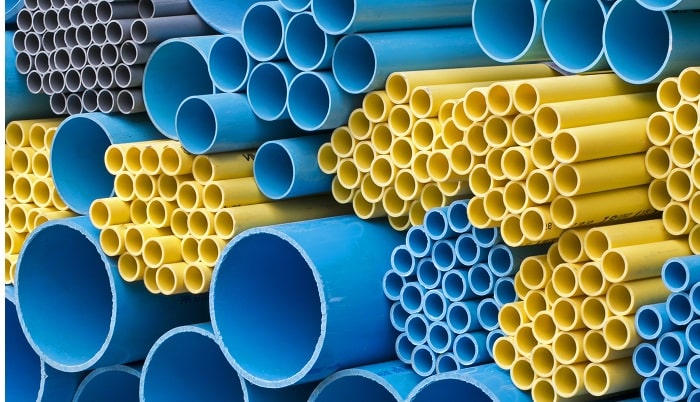 Manufacturers of plastic pipes, which depend primarily on the development of the construction industry, will nevertheless also face very serious challenges in the coming months, if not years. The market research institute Ceresana has now updated its third report on the global market for plastic pipes, which had been published in 2018. The new edition provides a first assessment and quantification of the effects of the pandemic, including forecasts until 2027.
Pipes Enable Communication
Home office and online commerce are pushing digitization. This upheaval in the economy seems to have very little to do with pipes at first glance. However, large sums are currently being invested in the expansion of fiber optic networks all across the globe. says Oliver Kutsch, CEO of Ceresana, "This is an example of the influence of current megatrends on traditional industries."
Plastic Pipes against the Drought
Climate change, too, is affecting the market for plastic pipes. The current drought in almost the entire northern hemisphere poses an immense challenge for the agricultural sector. Efficient irrigation systems can at least reduce crop losses. In addition to the use of suitable sensor technology, maintenance-friendly plastic pipes can ensure that the precious resource water is distributed with minimal losses. Since an increase in extreme weather phenomena is to be expected, plastic pipes for agricultural irrigation will experience growing demand over the coming years. Ceresana forecasts an increase in global consumption of around 2.6 % per year.
Increasing Competition for PVC
Plastic has become a reliable alternative to other materials in the construction industry. However, the significance of the individual application areas for the different types of pipe differs considerably. Pipes made of polyvinyl chloride (PVC) are comparatively inexpensive and are used in particular for sewage, drinking water, and cable protection. Pipes based on polypropylene and polyethylene, however, are becoming a serious competitor to PVC pipes when it comes to the distribution of drinking water. In industrial applications and gas supply, they already play an important role.
The Study in Brief:
Chapter 1 provides an overview and analysis of the global market for plastic pipes, including forecasts until 2027. Revenues as well as production and demand for plastic pipes are listed for each region.
Chapter 2 examines the 16 most important countries individually, divided by revenues, imports, and exports. The production and demand volumes are split by the different types of plastic:
polyethylene (PE)
polypropylene (PP)
polyvinyl chloride (PVC)
other plastics
Demand in each country is additionally divided into the individual application areas:
sewage
potable water
cable protection
gas supply
agriculture
industry
other applications
Chapter 3 provides useful company profiles of the most important manufacturers of plastic pipes, clearly arranged according to contact information, revenues, profits, product range, production sites, and profile summary. The report includes detailed profiles of 92 manufacturers, such as Aalberts Industries N.V., Aliaxis S.A., Amiblu Holding GmbH, China Lesso Group Holdings Ltd., Fletcher Building Ltd., Georg Fischer AG, Nan Ya Plastics Corp., National Oilwell Varco, Inc., Sekisui Chemical Co., Ltd., and Tessenderlo Chemie NV.
About Ceresana
As one of the world's leading market research institutes, Ceresana is specialized in chemicals, plastics, packaging, and industrial goods. Companies have been benefiting from our high-quality industry analyses and forecasts since 2002. More than 180 market studies provide over 10,000 customers around the world with the knowledge base for their sustainable success.