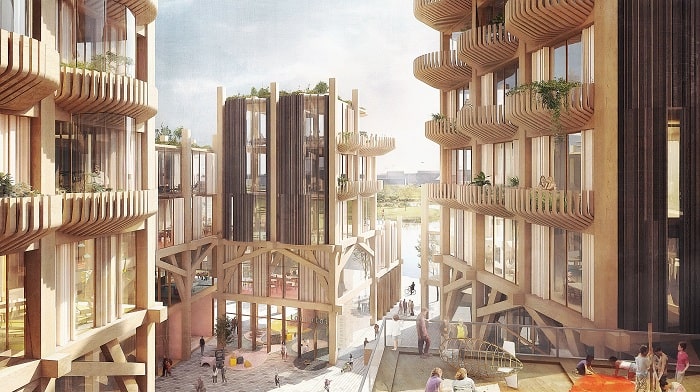 UK-based construction firm Graham has secured a contract to build Egham Gateway project, a £60m mixed-use development with more than 100 new homes in Egham, Surrey.
The plan will deliver 27 affordable homes for rent, seven shared ownership homes, 67 market rate sale or rent apartments and a student accommodation along with retail and restaurant units, a food convenience store and a new public square and a new four-screen Everyman cinema.
Graham will deliver 1,300m² of new retail space as well as a high-quality public realm that connects the project to the rest of the town centre.
Graham contracts manager Guy Salazar-Lewis said: "This project will bring much-needed housing, business and a new square and improvements to Egham, including new shops, restaurants and student accommodation. We look forward to working closely with Places for People and Runnymede Borough Council to deliver a thriving new quarter for the local area."
The project is being managed by Places for People on behalf of Runnymede Borough Council. The construction firm stated that working with Places for People, it will ensure that the heritage of the town will be preserved by sensitively redeveloping the existing site.
The upgrade is expected to take place to the part of the town centre broadly bounded by Station Road North and parts of Church Road and High Street. The work is expected to take nearly two years to complete.
Places for People placemaking & regeneration group director Mary Parsons said: "The revitalisation of Egham Town Centre is the exciting next phase of Runnymede Borough Council's multi-million-pound investment plans into their communities.
"As the council's development partner, we are delighted to be working with Graham on this ambitious project which will deliver much needed new homes, leisure, retail and public realm to transform this part of the town centre."
Runnymede Borough Council assets and regeneration corporate head Alex Williams said: "Our plans for Egham will further revitalise the town, embedding it as an attractive option for companies seeking to relocate to the Borough.
"Runnymede is already a sought-after location for company headquarters and retail stores, and our focus on Egham's town centre is intended to give the area a competitive advantage through creating great living and socialising options for workers. Importantly Egham Gateway will also give local people and students greater choice in their day to day lives."