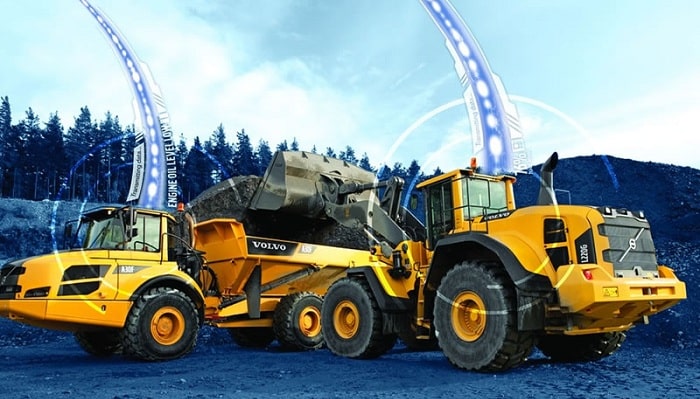 Construction companies and contractors rely heavily on how efficiently they are able to allocate their vehicles, equipment, and labour for each job. Jobsites can be separated sometimes by hundreds or thousands of miles, so effective construction management requires virtually continuous fleet tracking to ensure that nothing sits idle for long in order to improve profitability.
On top of this, with the construction company or contractor name/logo emblazoned on vehicles for the public to see, it is vital to prevent any unprofessional actions, such as speeding or reckless driving, that could hurt their brand, compromise contracts, or even invite liability in the case of serious accidents.
As a proactive response, a growing number of construction managers are turning to GPS tracking of their fleet vehicles to ensure better construction management logistics and clear driver accountability. This is resulting in a more optimal, profitable use of construction vehicles, equipment, and labor for each job, as well as safer driving.
"We use GPS tracking to know where our equipment is so we can quickly get it to the next jobsite," says Robert Hanneman, Business Development/Fleet Manager at K&D Construction Services, a specialty foundation contractor. "We use it when we schedule which jobs need which pieces of equipment to ensure that everybody gets what they need and nothing extra. It also helps us keep our drivers safe and accountable for their driving."
However, not all GPS tracking systems are designed to withstand rough use at construction worksites.
"We work for utility companies and spend a lot of time out on dirt roads so the equipment gets bounced around," says Hanneman. "We had too much trouble with previous GPS tracking devices that were not reliable in the field."
When Hanneman researched the market for a replacement, he turned to a rugged system called Shadow Tracker Vision III from Advanced Tracking Technologies (ATTI), a Houston, Texas-based designer and manufacturer of GPS tracking products. The system is designed for construction use, and costs about half of what he was paying previously.
"The more reliable the GPS tracking system – even in rougher terrain – the better it is for construction, and theirs has been pretty darn reliable," says Hanneman, who uses the devices on about 45 vehicles including semi-trucks, 1-ton and ¾-ton trucks, as well as skid steers, mini excavators, etc.
As far as pricing, Hanneman notes that he pays under $20 a month per vehicle for the GPS tracking.
He appreciates that he can use the one system to track all of his construction fleet vehicles. "I did not want to look at multiple systems to see different things, with one set of trackers for the trucks and another for the skid steers and mini excavators."
According to Hanneman, via a PC or smartphone app approved by ATTI he can display the real-time location of his entire fleet on a map, and zoom in on any specific vehicle. At a glance, he can see if a vehicle is moving (displays green) or stopped (displays red). If he touches a vehicle icon, the app will display where the vehicle has been, where it stopped, and how long it has idled.
"By zooming in or out on the map, we can see everything," says Hanneman. "We can look where the different crews are and see what equipment they have with them in case we need to reallocate equipment to other places, depending on the job tasks."
Hanneman notes that job tasks are not always the same from one jobsite to the next. "Maybe one crew has four skid steers, another has one, and I need to move skid steers around between the different crews," he says.
The system provides real-time location updates every 10 seconds, as well as location, speed and idle time alerts if something is amiss. This data is transmitted via satellite and cellular networks to a smartphone or PC on a 24/7 basis.
While K&D Construction Services has a great work crew, according to Hanneman, the GPS tracking system has helped his drivers to drive more safely and take greater responsibility for their own conduct without the need to micro manage.
"A few years ago, speeding was a concern so I set up the GPS tracking system so it emails basically everybody in the company anytime a truck is speeding," says Hanneman, who notes that he gave drivers enough time to pass a vehicle on the highway. "I found that was actually a lot more useful than me trying to reprimand them. Now, they essentially police themselves."