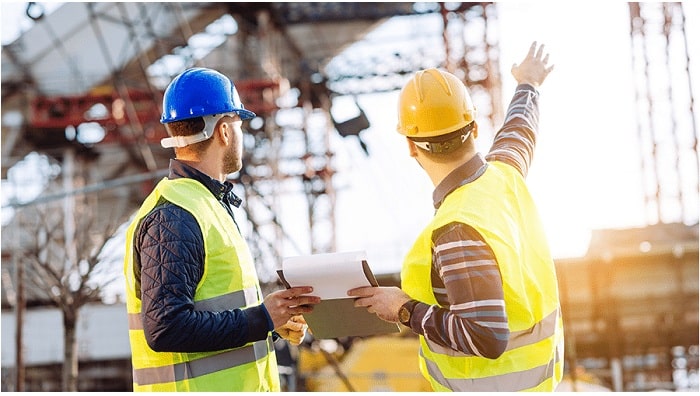 GoFor Industries, North America's leading last mile, on-demand, same-day delivery, and logistics marketplace, announced today that it is partnering with QuoteToMe, a company focused on digitizing the construction industry's procurement and financial processes.
QuoteToMe uniquely automates purchasing and financial transactions for providers and purchasers of construction materials and equipment, addressing inefficiencies in an economic sector long anchored in the pre digital world. With its focus on purchasing, QuoteToMe centralizes sell-side / buy-side communications, where QuoteToMe can manage quote comparisons, while reconciling purchase orders and invoices, a notoriously cumbersome process without proper digital tools. Savings for contractors who use QuoteToMe can easily range to 20%, a highly meaningful number in an economic sector famous for tight margins. Suppliers see cash faster, lowering the cost of doing business, while experiencing an automated back office that is integrated with their buyers.
"We love working with innovative companies that create efficiencies, and in QuoteToMe we've found a kindred company. QuoteToMe is digitizing the procurement of supplies and materials, while automating linkages to facilitate urgent delivery; a perfect fit for what we do," said Brad Rollo, GoFor CEO. "In fact, QuoteToMe's features are core to our shared mission of digitizing product-buying and delivery systems. We couldn't be happier with this partnership."
"We knew that Synergy Projects could drive higher margins and stronger workforce utilization through optimized procurement processes, and we have sought the right digital tool to fuel that innovation," said Rob McGrath (Top 40 Under 40 in Canadian Construction), President, Synergy Projects, an industry leading, diversified construction company based in Edmonton, Alberta. "We brought QuoteToMe into our operations, and it has provided our project teams real cost savings and operational efficiency."
"A partnership between two like-minded companies is a 'match made in heaven,' and our two companies – GoFor and QuoteToMe – couldn't be a better match," said John Chabluk, Founder and CEO of QuoteToMe. "We both offer services that extract unnecessary costs from processes anchored in the pre-digital world, and we are both fiercely focused on supply chain innovations that have long been dreamed of, yet are now, finally being delivered."
Prior to this partnership, GoFor secured $20 million in Series A Funding to finance expansion into 11 new cities, including Atlanta, Baltimore, Washington, D.C., San Francisco, Memphis, Detroit, Chicago, Boston, Philadelphia, Miami and Phoenix. GoFor also services Dallas/Fort Worth, Houston, San Antonio, Charlotte and major metropolitan areas across Canada, an expansion that will include QuoteToMe.
About GoFor Industries
"Get it Delivered Now"—that's the GoFor promise. GoFor delivers any package, small to big and bulky, locally within three hours. The Ottawa, Ontario, Canada-based company helps North American businesses of all sizes get their products into the hands of customers faster and works with some of the biggest names in the retail, construction, and supply-chain industries. Small companies can use GoFor's outsourced truck fleets and web-based scheduling tool. Large businesses can supplement and scale their own existing fleets, and link to GoFor's logistics system. The result is efficient, cost-effective delivery servicing today's "I want it now" online customer.
About QuoteToMe
QuoteToMe is a technology company that is creating innovation for one of the biggest industries on the planet. We are re-imagining the way materials, equipment, and services are purchased for construction projects by helping contractors buy better. Our mission: No more manual purchase orders, no more tedious data entry, and no more invoices that do not match the P.Os. We want to take those troubles away from your team to allow you to focus on the things that are more important. Our Vision: We aim to shift the construction industry into more efficient and modern processes by providing solutions that are easy to use and that streamline financial operations to better manage teams and projects.