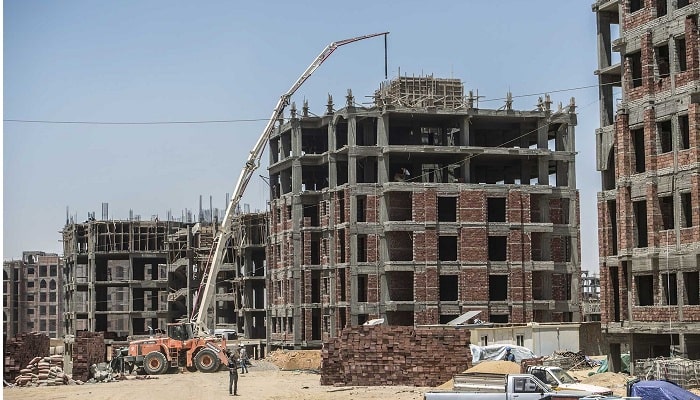 A UAE-based developer has revealed plans to invest nearly $1 billion in the Egyptian real estate market over the next two years. Sky Abu Dhabi Real Estate Development, a subsidiary of Diamond Group, said the move is part of its expansion plan regionally and globally.
The company said of a total EGP15 billion ($950 million) investment, EGP4 billion will be invested in its New Administrative Capital project.
"Tapping into the Egyptian real estate sector is a valuable addition to the company's portfolio of projects and part of its strategic vision towards strengthening its growing regional presence," said Abdelrahman Agamy, CEO of Diamond Group and Sky Abu Dhabi Developments.
"There were key driving factors behind the company's decision to invest in Egypt. The Egyptian real estate market is evidently flourishing, credited to the government's economic vision, coupled with the incentives provided by the Egyptian government to stimulate FDI, the establishment of major national projects, development of new smart cities, increased population growth, all of which encouraged the group to take this serious step," he added.
Its New Administrative Capital project will span 23 acres and include residential, administrative and commercial complexes, creating about 270,000 jobs.
"We are confident in the capabilities of the real estate sector in Egypt and its attractiveness to foreign investors," said Agamy.
Mostafa Salah El Din, CCO of Sky AD Developments, said the company aims to offer an unparalleled real estate product, adding: "We are setting new living standards in the real estate development sector that will guarantee we remain ahead of the curve. The forthcoming project of Sky Abu Dhabi's key element will be the location… surrounded by the diplomatic quarter from the west, the open club from the north, and the Green River from the south near the city centre."
He added that green spaces will make up 82 percent of total project area while the ratio of residential to commercial will be 80/20 of the remaining area.
Sky Abu Dhabi Real Estate Development has so far invested about $1 billion in more than 17 real estate projects in the UAE.