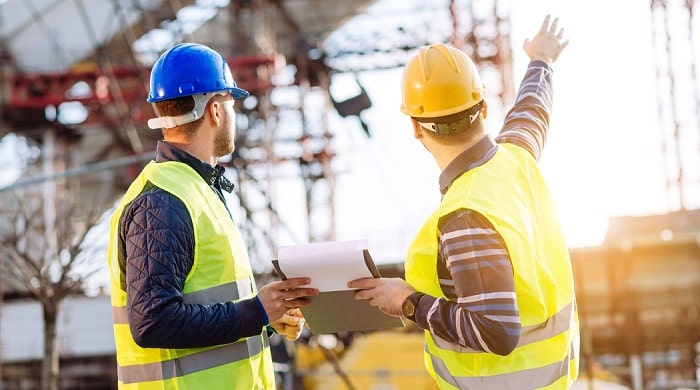 Red Sox executives, alongside officials from the state of Massachusetts and the city of Worcester, joined representatives from Gilbane-Hunt and members of the community to celebrate the ceremonial groundbreaking of Worcester's Polar Park, the future home of the Worcester Red Sox.
The new, multi-purpose stadium will be built on a vacant parcel of land in Worcester's Canal District and accommodate nearly 10,000 fans when it officially opens in time for the 2021 baseball season. Gilbane-Hunt, a joint venture, was selected as the builder of choice for this project in no small part due to their combined experience building Triple-A and Major League ballparks throughout the country, including Boston's iconic Fenway Park.
Designed by D'Agostino Izzo Quirk Architects, in conjunction with famed ballpark designer Janet Marie Smith, the stadium will incorporate some aspects of Fenway Park as well as elements that evoke Worcester's unique culture, including a small museum paying homage to the city's rich history of baseball. However, the new stadium will also be reminiscent of the Pawtucket Red Sox's McCoy Stadium and include a lower left field area with bleachers and a grassy knoll for families to sit and enjoy a game.
"We are thrilled to officially break ground on this iconic project for the city of Worcester," said Steve Duvel, senior vice president and principal-in-charge for Gilbane. "The Gilbane-Hunt team brings the expertise and best practices we've accrued as a top builder of ballparks across the country. We look forward to continuing our relationship with the city and the community throughout the life of this project and beyond."
About Gilbane Building Company
Gilbane provides a full slate of construction and facilities-related services – from pre-construction planning and integrated consulting capabilities to comprehensive construction management, general contracting, design-build and facility management services – for clients across various markets. Founded in 1873 and still a privately held, family-owned company, Gilbane has more than 45 office locations worldwide. For more information, visit www.gilbaneco.com.