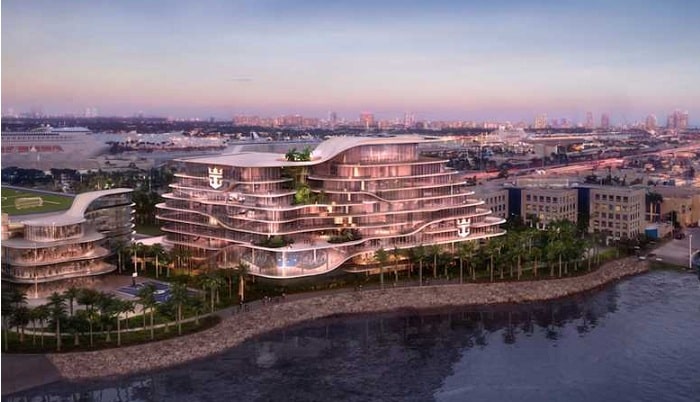 Plaza Construction is expected to break ground later this month on Royal Caribbean Cruises Ltd.'s (RCL) $300mn corporate headquarters expansion in Miami.
Upon completion in 2024, the HOK-designed project will help the company nearly double its workforce with a 350,000 sq. ft, 10-storey building echoing the lines of a RCL ship. The $300 million project is being built at PortMiami and set to become Miami's first true corporate campus.
The new building will boast views of downtown Miami and Biscayne Bay, while offering green spaces, terraces and a new parking garage. The campus will also feature electric car chargers, a green roof, solar power, rainwater collectors, recreational space and a fitness centre for employees.
Last November, RCL opened a new 170,000 sq. ft terminal at the port, which will allow the cruise line to increase the number of passengers it serves each year from 750,000 to more than two million. RCL currently has around 15% of the Port of Miami's traffic.