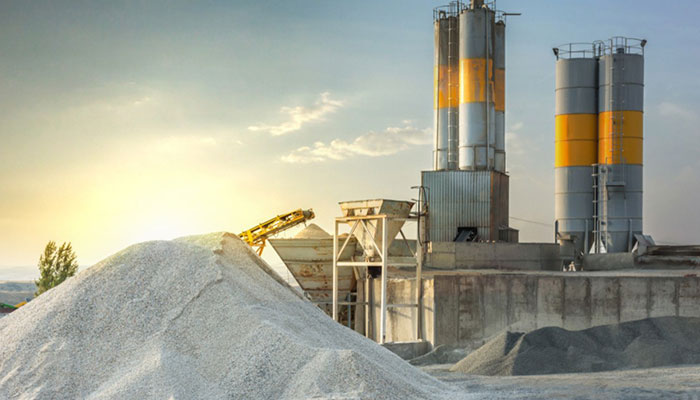 An Edmonton cement plant is making significant progress toward implementing a full-scale carbon capture utilization and storage (CCUS) system, which could play a vital role in achieving carbon neutrality. This ambitious project, which has been in development for five years, involves a pilot system designed to extract 300 kg of carbon per day from Heidelberg Materials' production facility in northwest Edmonton. The newly installed equipment, approximately the size of two stacked shipping containers, was inaugurated and set into operation on Tuesday.
Insights proved the importance of this compact pilot system in laying the groundwork for a standalone power and CCUS facility capable of capturing around one million tonnes of CO2 annually. It highlighted that this pilot plant serves as a crucial test to validate the technology's functionality with the actual flue gas at the specific plant. This validation process ensures reliability, operational cost understanding, and a well-defined business model before the full facility is initiated. The multinational corporation's vision is to have the larger facility operational by 2026, requiring an estimated budget of $1.4 billion.
This endeavor places the Edmonton cement plant in a unique position globally, as no other facility of its kind is engaged in full-scale carbon capture within the cement production context. The ultimate strategy for the expanded CCUS facility involves transporting captured CO2 via pipelines and permanently sequestering it underground. However, for the present, the pilot project follows a "catch and release" approach.
Heidelberg, formerly known as Lehigh Hanson in North America, has received support from federal and provincial governments in its carbon neutrality efforts. Funding, including $1.4 million from Emissions Reduction Alberta, has been instrumental in advancing these initiatives. The pilot system, developed by Mitsubishi Heavy Industries, remains under ongoing construction, making it difficult to assign a precise monetary value. Joerg Nixdorf, the northwest region vice-president of cement operations at Heidelberg, clarified that the pilot plant's financing has been fully covered by Heidelberg.
Anticipating supportive measures from the government, Heidelberg is optimistic about the United Conservative government's commitment to incentivizing industries involved in CCUS. Such incentives are expected to parallel programs like the Alberta Petrochemical Incentive Program (APIP), which offers capital cost subsidies to operational projects. Environment and Protected Areas Minister Rebecca Schulz revealed that a new CCUS program is in the pipeline and could be introduced within the coming two months.
Highlighting the significance of this endeavor, Schulz emphasized that net-zero technology could revolutionize the Canadian cement industry. The Alberta government, under Premier Danielle Smith's leadership, has set a target for achieving net-zero greenhouse gas emissions by 2050. However, it diverges from Ottawa's aim of carbon neutrality in the electricity grid by 2035.
The company has dedicated half a decade to bringing this project to fruition. It was also appealed to both federal and provincial governments to expedite the financial support for CCUS projects, ensuring the timely completion of the initiative by 2026. This call to action was extended to participants at the plant, including German Consul General Marc Eichhorn.