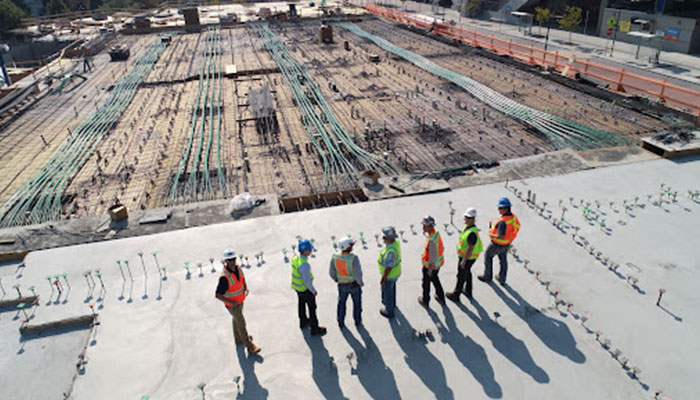 Global construction consultant Linesight has unveiled its Q2 Canadian Country Commodity Report, highlighting positive developments in Canada's economy despite challenges in the construction industry. Canada's Real GDP outperformed expectations, and Q1 2023 witnessed ongoing job growth. While a dip in the residential sector impacted construction, the industrial sector is poised for expansion. The government's dedication to establishing Canada as an industrial hub, coupled with investments in areas like electric vehicles, green hydrogen, metals, and materials processing, is anticipated to drive growth in energy and high-tech industries. However, risks persist due to inflation, high-interest rates, and labor shortages affecting the industry.
Canada has a promising economic outlook, yet there are enduring hurdles in the construction sector. Labor shortages, driven by demands in healthcare, infrastructure, data centers, and life sciences, continue to impact project timelines and budgets. The burgeoning sectors in Canada are anticipated to intensify material demands. Notably, significant gigafactories are emerging in Southern Ontario, and government investments in healthcare, life sciences, and infrastructure will further heighten material requirements.
Key findings from the report include:
The construction industry is expected to contract by 5.2% in 2023 due to the residential sector's larger-than-expected decline. However, growth of 2.7% between 2025 and 2027 is projected, fueled by investments in industrial, energy, and transportation sectors.
Lumber prices have stabilized this year following two years of volatility. A pickup in prices was observed due to the June 2023 wildfires. Although slight appreciation might occur in the coming months, the trend for the next quarters appears weak due to the housing downturn.
Copper prices declined 5.5% in Q2 2023 and stabilized, yet volatility is expected for the next two quarters. Factors include high-interest rates, weakened residential construction, and investments in electric vehicles and renewable energy.
Steel rebar prices have descended from 2022 highs and are likely to continue declining. Demand will be driven by substantial infrastructure investments, partly offset by cheaper steel imports and reduced production costs.
Cement costs persistently rose due to stricter environmental regulations but are likely to decrease in subsequent quarters. Although prices are increasing at a slower rate, an anticipated decline in production costs and construction output may contribute to lower prices.
The report highlights sector-specific trends:
The data center sector in Canada is experiencing remarkable growth, driven by cloud computing, IoT demand, favorable climate, and low risk. Multiple data center projects are valued at over US$7.4 billion, with a concentration in Ontario and Quebec.
Despite economic challenges, the industrial construction sector has exhibited positive investment and building permit trends since 2023's outset. A growth rate of 15.5% is projected for 2023, fueled by EV market investments and the government's industrial hub ambition.
Canada, a leader in renewable energy, experienced significant growth (10.5%) in wind, solar, and energy storage sectors in 2022. The country aims for net zero emissions by 2050, capitalizing on its abundant natural resources.